Active Company Tagging Identities and Verification -ACTIVE (INC-22A)
Introduction of e-Form Active Company Tagging Identities and Verification -ACTIVE (INC-22A)
The Ministry of Corporate Affairs (MCA) has notified the Companies (Incorporation) Amendment Rules, 2019 which shall come into force from 25th February, 2019. The Ministry has inserted a new Rule 25A (Active Company Tagging Identities and Verification -ACTIVE). According to new provisions, every Company incorporated on or before 31st December, 2017 shall file the particulars of the Company and its Registered Office on or before 25th April, 2019 in e-form ACTIVE (Form No. INC-22A).
It must be filed with the MCA on or before April 25, 2019 with Nil (Zero) fee, otherwise the Company would be considered as 'Active-Non-Compliant' and debarred from filing the various important e-forms related to change in authorized share capital (SH-7), change in paid – up capital (PAS-3), change in director (DIR-12), change in registered office (INC-22) and amalgamation or de-merger (INC-28). Further, the "Active-Non-Compliant" status shall only be changed as "Active Compliant" after e-form ACTIVE is filed along with prescribed fee of Rupees 10,000/- as penalty.
Furthermore, any Company which has not filed its Financial Statements under Section 137 or Annual Returns under section 92 or both and not filed intimation for appointment of Statutory Auditor/ Cost Auditor (if applicable)/ Key Managerial Personnel (KMPs) with the Registrar shall be restricted from filing e-Form ACTIVE, unless such Company is under management dispute and the Registrar has recorded the same on the register. Accordingly, before filing of Form INC-22A (Active), Company have to complete its pending Annual Filing and other abovesaid e-Forms.
Kindly note that before filing of e-Form INC-22A (Active), please ensure that the DINs of all Directors are in 'approved' status and are neither 'De-activated due to non-filing of DIR-3 KYC' nor 'Disqualified under section 164(2) of the Companies Act, 2013. Also ensure that the Company has minimum number of Active or qualified Director in the Board of the Company.
The provisions of this notification Not Applicable to Struck off or under the process of striking off or under the process of liquidation, amalgamated, dissolved Companies as recorded in register.
Documents to be required to file the abovesaid e-Form:
ü  Active e-Mail Id of the Company (for OTP or e-mail verification);
ü  Photograph of Registered Office showing external building and inside office also showing therein atleast 1 Director/ KMP who has affixed his DSC;
ü  Latitude & longitude;
ü  List of directors with name & approved DIN;
ü  Details of Directors, Auditors, Cost Auditor, Managing Director or Chief Executive Officer (CEO) or Manager or Whole-time Director;
ü  Details of Company Secretary and Chief Financial Officer (CFO);
ü  Details of AOC-4, MGT-7 and ADT-1 filed for 2017-18 with SRN.
Should you have any question, please don't hesitate to contact us. We hope to hear from you soon.
Team PKB
+91-9818340919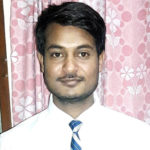 Discuss Now
Opinions & information presented by ConsultEase Members are their own.