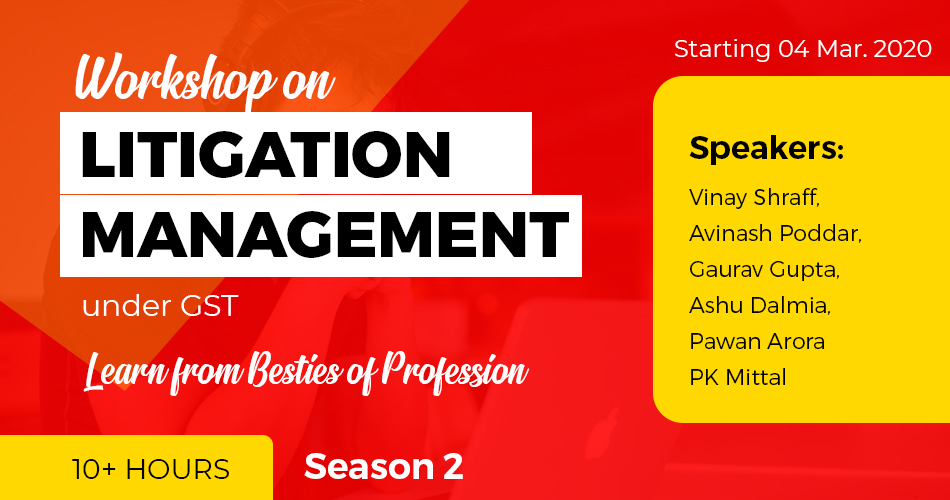 About Litigation Management under GST Season #2
GST 2.0 belongs to the reply to notices and handling litigation of nuances of GST. Earlier we were just doing the compliances but now it is not enough. Many recent cases are changing GST very fast. One cant continue doing practice ignoring these changes.
We have compiled this litigation course. We have tried to bring besties of our profession doing wonder in practical litigation work to training you. Their guidance will handhold you in all the difficult times. The topics are custom made to cater to the requirement. We have started from the constitution itself and then drill downed to the allied laws and legal precedents.
This is a must for a boost in your career. We wish you a happy learning.
Schedule for the live webinar sessions:
Session 1: 4th March 2020 (5 pm onwards)

Session 2: 6th March 2020 (5 pm onwards)

Session 3: 9th March 2020 (3 pm onwards)

Session 4: 17th March 2020 (5 pm onwards)

Session 5: 20th March 2020 (5:30 pm onwards)

Session 6: 21st March 2020 (5 pm onwards)