About Course
It is hard to keep updates of daily changing provisions. Company Act introduced new forms, GST changed every day, Income tax had a new headache every now and then. Apart from that requirement of financial reporting needed a detailed brainstorming. Considering all these issues we came up with this idea to start a webinar series to capture all professional issues as and when they arise. The series will cover all major issues related to various fields. Experts will cover all those issues, handhold and guide for their resolution. Wherever required live demos and practical query resolution will also be added. These webinars will be available as a recording also.
Who should buy
- Professionals practicing in any stream of taxation, finance, litigation

- Practicing professionals handling multiple streams in one firm. It will cater to all areas.

- It can be used to groom and train the staff easily so that you can focus on the execution of top business.

- MSME business owners who need to handle their own taxes and compliances. It will help them in understanding their liabilities and will help them, where they need a professional's help.

- Students, freshers who are starting their professional journey.
Experts/instructors panel
Course features
- Webinars on every relevant issue, as and when it arises.

- Even if you miss the webinar, recording of the same will be available.

- Experts of the field will handhold you.

- Live demos will be there for procedural /practical issues.

- Relevant formats and other resources will also be made available.
Various resources and PPT's to make it easy to understand. Even when the webinar is over you can access the videos and resources on your dashboard.
Areas covered
Following areas will be covered.
- Income tax including transfer pricing and international taxation- Consulting and litigation

- GST and customs including SEZ - both consulting and litigation

- IFST, Ind AS

- Insolvency and Bankruptcy Code(IBC).

- Benami Property Act.

- Industry-wise analysis

- impact of various amendments and newly introduced provisions

- on-screen demos for new filings introduced

- impact analysis of various introductions into various statutes.
Course creator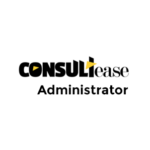 As a Consultease Administrator I'm responsible for smooth administration of our portal. Reach out to me in case you need help.