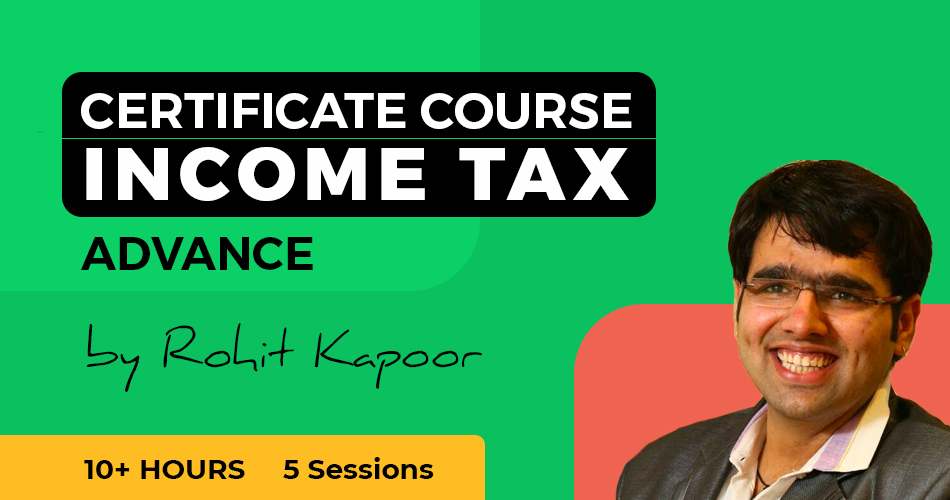 About Certificate Course On Income Tax - Advance
Every professional working is facing the problems related to the advanced knowledge regarding the Income Tax. But there is no perfect solution around. We configured this Income tax course to train the professionals with concepts and practices. The biggest gap in education is that practical subjects are covered by teachers who don't have any practical exposure.
The faculty for our course is catering to many industries and know what is the niche requirements. Its sessions are taken by an experienced CA having practical industry experience of more than 10 years. Rohit has trained many corporate employees. Thus it will cover not only the theory but the practical aspects also. Our aim is that one can cater to the industry immediately after taking this certificate course. ConsultEase has already conducted many courses for professionals. Corporates value our courses because they are practical and nurture a ready to employ participant. Tax planning is very crucial for the individual as well as business enterprises. Proper tax planning can be done with an in-depth knowledge of all the Provisions of the Income Tax Act which would help you understand the applicability of the Provisions and how it will affect your entity. This certification course on Income Tax provides you the In-Depth Knowledge of Income Tax Law, which will help you enhance your personal and professional growth.
Schedule/Timing of the Certification Course on Incoem Tax - Advance:
Session 1 - 16th June 2020(11 AM onwards)

Session 2 - 20th June 2020(11 AM onwards)

Session 3 - 21st June 2020(11 AM onwards)

Session 4 - 22nd June 2020(11 AM onwards)

Session 5 - 27th June 2020(11 AM onwards)

Session 6 - 28th June 2020(11 AM onwards)