Join our free webinar on 26th May (5 PM- 6 PM) on What lies in Fiscal Assistance Package for MSME by CA Abhishek Raja Ram
About the course:
In this session, CA Abhishek Raja Ram will discuss the Fiscal Assistance Package for MSME. CA Abhishek Raja Ram would be discussing on the following few points:
What is the meaning of MSME
Can Trader be considered as MSME
What is the change in definition
Other relevant Taxation Reforms
How Liquidity would be increased in the hands of MSME
About the course creator:
Mr. Abhishek Raja "Ram" is a Fellow member of ICAI, qualified in 2006, and holds Master's-Degree in Commerce. He has more than a decade of experience in Litigations in Indirect Taxes (i.e VAT, Service Tax & Excise laws) at various appellate forums. His articles have been published in various magazines, newspapers both in Hindi (Dainik Jagran, Singh Garjana & Shauraya Gatha, etc) & English (The Pioneer, The Statesman, The Hindu Business Line, etc) and many websites (Outlook, CA Club India & Tax Guru, etc). He has also been a panellist on discussions of Tax Laws on various Radio channels (AIR FM Gold, AIR FM, Radio City, etc) and Television Channels (Times Now, NDTV 24X7, Rajya Sabha Tv, Republic TV, News India, Samay Sahara, Sahara – Aalami, Surya News, Navtej TV, One India, JK News 24X7, Jantantra TV, etc).
Fees:
It is a free webinar.
Link to the webinar: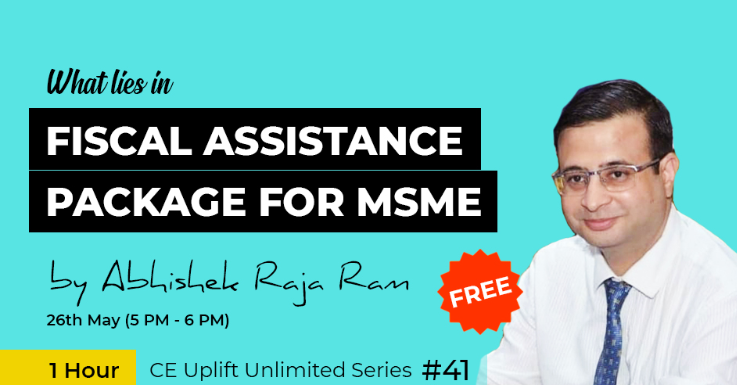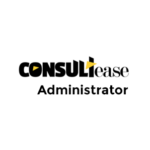 Discuss Now
Opinions & information presented by ConsultEase Members are their own.