Free PDF: Guidance Note on Audit of Banks (2018 Edition)
Guidance Note on Audit of Banks (2018 Edition)
Banking sector is the backbone of any economy. As it provides finances to various segments of economy and helps in sustainable socio-economic growth of the economy. Like other economic activities, the banking sector is also exposed to various risks in its operations. For financial stability in the economy, it is
essential that banking sector stays healthy, safe and sound. For safe and sound banking sector, one of the most important factors is reliable financial information supported by quality bank audits. By conducting audits of financial statements of banks, the auditors play an important role in building a resilient banking sector and guidance note on audit of banks is required.
The Auditing and Assurance Standards Board of ICAI has been helping the members in maintaining quality in bank audits. By bringing out the publication "Guidance Note on Audit of Banks" every year. Since the issuance of the last edition of the Guidance Note in 2017, apart from the Master Directions and Circulars issued by RBI. Certain important developments have also taken place in the banking sector. It is, therefore, essential that the members undertaking statutory audit of banks and bank branches keep themselves abreast with the latest developments in the banking sector.
Independent audit of financial statement of banks is essential for a healthy, safe and sound banking system. Audit of banks involves number of peculiarities e.g. huge volumes and complexity of transactions in banks, wide geographical spread of banks' network, large range of products and services offered by banks, extensive use of technology in banks, oversight by the banking regulator etc. All these factors make the task of the bank auditors quite challenging in doing the audits.
The Guidance Note on Audit of Banks brought out by the Auditing and Assurance Standards Board of ICAI every year. An important resource which provides detailed guidance to the members on various aspects of statutory bank audits. The Auditing and Assurance Standards Board has brought out the
revised 2018 edition of the Guidance Note on Audit of Banks for the benefit of the members. The revised Guidance Note was initially developed by an expert group constituted by the Board and thereafter it was finalised with the contribution of the Board members. The Guidance Note is comprehensive and self-contained reference document for the members.
Source – ICAI
Stay informed...
Recieve the most important tips and updates
Absolutely Free! Unsubscribe anytime.
We adhere 100% to the no-spam policy.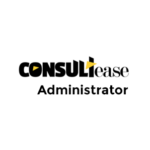 See Profile
Opinions & information presented by ConsultEase Members are their own.