Supreme Court Judgement on Multinational Accounting Firms
Supreme Court Judgement on Multinational Accounting Firms
The writ petition was filed against the order dated 3rd August 2015 of the High Court of Karnataka in the Supreme Court. The petition before the High Court seeking direction for the exercise of power under Section 21 of the Chartered Accountants Act, 1949 ('CA Act'). To initiate the investigation against Multi-National Accounting Firms (MAFs). Indian Chartered Accountancy Firms (ICAFs) having the arrangement with such MAFs for breach of Code of Professional Conduct under the CA Act.
The issue
The issue raised in the appeal arising out of Karnataka High Court Judgment and the Writ Petition filed directly in this Court is:
Whether the MAFs are operating in India in violation of law in force in a clandestine manner, and no effective steps are being taken to enforce the said law. If so, what orders are required to be passed to enforce the said law?
Download the Full Judgement and Pleading by Clicking the below Image:
Judgment:
The Union of India may constitute a three member Committee of experts to look into the question. Whether and to what extent the statutory framework to enforce the letter and spirit of Sections 25 and 29 of the CA Act and the statutory Code of Conduct. For the CAs requires to revisit so as to appropriately discipline and regulate MAFs. The Committee may also consider the need for an appropriate legislation. On the pattern of Sarbanes Oxley Act, 2002 and Dodd-Frank Wall Street Reform and Consumer Protection Act, 2010 in the US. Also, any other appropriate mechanism for oversight of the profession of the auditors. The question of whether on account of conflict of interest of auditors with consultants, the auditors' profession may need an exclusive oversight body may be examined.
The Committee may examine the Study Group and the Expert Group Reports referred to above, apart from any other material. It may also consider steps for effective enforcement of the provisions of the FDI policy and the FEMA Regulations referred to above.
It may identify the remedial measures which may then be considered by appropriate authorities. The Committee may call for suggestions from all concerned. Such Committee may be constituted within two months. Report of the Committee may be submitted within three months thereafter. The UOI may take further action after due consideration of such report.
The ED may complete the pending investigation within three months;
ICAI may further examine all the related issues at the appropriate level as far as possible within three months. Also, take such further steps as may be considered necessary.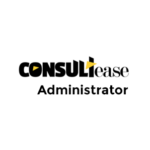 Discuss Now
Opinions & information presented by ConsultEase Members are their own.