Check GST return status of any taxpayer without logging in 
Check GST return status of any taxpayer without logging in 
Now you can check status of GST Returns files by any taxpayer by simply entering GSTIN number under 'Search Taxpayer' on www.gst.gov.in. You do not need to be logged in. In case your client is signing up a fresh vendor or another business associate and wants to be sure about GST status of such a person, it can be checked online. This brings a lot of transparency to the GST ecosystem, businesses will prefer to work with those who comply timely.
Notices being sent to those who have not filed GST Returns
Where registered persons have not filed GST Returns, notices are being received by them. The department can send notices under section 46 of the CGST Act. Do note that late fee alongwith penalty will have to be paid where returns are not filed. Besides, delayed filing will reflect poorly on the status of your client's GSTIN. Which can be viewed by anyone, as mentioned above. Do make sure your clients are filing timely GSTRs.
Get unlimited unrestricted access to thousands of insightful content at ConsultEase.
payu form placeholder
If you already have a premium membership,
Sign In
.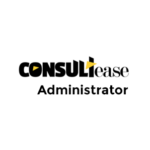 Discuss Now
Opinions & information presented by ConsultEase Members are their own.