Check list for issue of Right Shares by a Private Company
Check list for issue of Right Shares by a Private Company
Issue of right shares have some conditions to be fulfilled before the issue. So, we have prepared a Check list for issue of Right Shares by a Private Company. Following is the Check list for issue of Right Shares by a Private Company: 
A. Documents/ Data Required From Client:-
1. Number Of Allotments.
2. Equity Shares Without Differential Rights Or With Differential Rights.
3. Number Of Equity Shares To Be Issued.
4. Face Value And Premium Per Share (If Any).
5. Details Of Consideration :- Property And Assets/ Goodwill/ Services/ Conversion Of Debentures/ Conversion Of Loans/ Other Items.
6. Whether Agreement / Contract Is Executed Or Not. 7. List Of Allottees.
8. Deed (Ex:- Sale Deed.) If Any.
9. Purpose Of Issue (Ex:- Expansion).
10. Date Of Allotment.
11. Details Of Person Entitled To Receive Equity Shares I.E. Allottees. (Name, Address, Nationality, PAN).
12. Dsc Of Director.
B. Documents To Be Prepared
1. Board Resolution To Raise Funds By Offering & Issue Of Equity Shares On Right Basis.
2. Board Resolution To Consider & Approve The Allotment Of Shares.
3. Table For List Of Allotees.
4. If Agreement / Deed Is Not Maid Then It Is Required To Prepare (Normally Applicable in Case of Issue of shares against Property of Director).
5. Notice Of Board Meetings (Mentioned In No.1 & 2)Is Optional.
C Forms Required To Be Filed:-
1. Only Pas-3 Is Required To File. (Form Mgt-14 Is Not Required To File As Per 2015 Notification). Attachments For Pas-3 Are Mentioned Above (In Point B).
CA Amresh Vashisht
Meerut
For updates 9837515432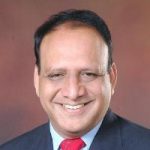 Discuss Now
Opinions & information presented by ConsultEase Members are their own.