Engagement of CAs in MCA
Engagement of CAs in MCA
Through this mail communication, we would like to inform that Ministry of Corporate Affairs (MCA) invites applications from Young Chartered Accountants having 2 to 5 years of post qualification experience at various locations (list mentioned below).
The selected candidates will be engaged as Consultant in various offices of MCA located all across India in Compliance, Investigation and Inquiries and important drives undertaken for effective implementation of Companies Act in the field offices as well as headquarters.
The position is on contract basis at consolidated monthly remuneration of Rs. 40,000/- plus conveyance charges Rs. 1,000/-.
Terms and conditions of engagement
  i.        Selected candidates shall not practice as Chartered Accountants during the period of their engagement as young Professionals.

  ii.        Selected candidate would be engaged for a period of one year in the first instance which is extendable up to a maximum of 4 years. Initial 3 months would be probation period

  iii.        Ministry would pay consolidated monthly remuneration of Rs. 40,000/- plus Rs. 1000/- as conveyance Charges.

  iv.        Selected candidate has to provide declaration of fidelity and secrecy certified as prescribed by the ministry

  v.        No TA/DA will be given to the candidates for attending the interview

  vi.        The service may be terminated by the ministry/ Regional Directorate by giving 30 days notice in the case of following eventualities:
If selected candidate unable to address the assigned works
Quality of the work performed is not satisfactory as per the Ministry/ Regional Director
If selected candidate fails in timely achievements of  the approved work plan
If selected candidate is found lacking in honesty and integrity
  vii.        Candidate may also terminate the engagement by serving a notice period of 30 days or one month remuneration in lieu thereof.
Please read the details carefully before applying. Note that this communication is just for your information and applying for the opening is your sole discretion based on the eligibility mentioned above.
If you wish to apply please fill the application form at https://docs.google.com/forms/d/e/1FAIpQLSd2Za51zQqf7i7NYPVHa4L0ovzHng3QTdRj9EP0jFaFnO-V2A/viewform  This link is the only mode of applying for the above-mentioned positions and applications received through other modes will not be accepted.
Note: The last date for receipt of the application is 14th August, 2019.
List of vacancies in various locations:
| | |
| --- | --- |
| Office | Number of Vacancy |
| RD (ER) | 4 |
| ROC (Kolkata) | 4 |
| ROC (Chhattisgarh) | 1 |
| RD (NR) | 3 |
| ROC (Delhi) | 1 |
| ROC (Kanpur) | 1 |
| ROC (Chandigarh) | 1 |
| ROC (Mumbai) | 3 |
| ROC (Pune) | 1 |
| RD (SR) | 1 |
| ROC (Gwalior) | 1 |
| RD (SER) | 1 |
| ROC (Shillong) | 1 |
| IEPF | 2 |
| Cost & Audit Branch (in Lieu of E-Gov. Cell) | 1 |
| Total | 26 |
Regards,
Committee for Members in Industry & Business Secretariat
The Institute of Chartered Accountants of India,
'ICAI BHAWAN',
Indraprastha Marg,
NEW DELHI – 110 002. 
India
Telephone – Board +91 11 39893989 Extn: 525
— 
Best Regards
 
CA. Aggarwal Sangam Kumar
B.Com(H), FCA, LLB, DISA
 
A S H & Company
Chartered Accountants
GSM +91 9818 911 609
Phone: 011-4010 9614
Stay informed...
Recieve the most important tips and updates
Absolutely Free! Unsubscribe anytime.
We adhere 100% to the no-spam policy.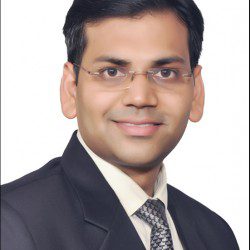 Discuss Now
Opinions & information presented by ConsultEase Members are their own.