Proposal for Amendments in GST Law
Proposal for Amendments in GST Law
The government of India has proposed a few changes in GST law and also have asked for few suggestions on Changes. The Proposal for Amendments in GST Law was the hint to the GST users to be prepared and help the government to amend the GST law for the interest of the public. So please be aware and keep the track of such changes.
Sl.

No.

Section/Subsection/

Clause

Amendments as shown in Red

and Strikethrough

Rationale/Remarks

CGST Act, 2017

Definition

1.

2(4)

2 (4) "adjudicating authority" means any authority, appointed or authorized to pass any order or decision under this Act. But does not include the Central Board of Excise Indirect Taxes and Customs, the Revisional.

Authority, the Authority for Advance Ruling, the Appellate Authority for Advance Ruling, the Appellate Authority, and the Appellate Tribunal and the Authority referred to in subsection (2) of section 171;

This is in pursuance of the change in name of the Central Board of Excise and Customs to the Central Board of Indirect Taxes. Customs constituted under the Central Boards of Revenue Act, 1963 (54 of 1963).

Further, the National Anti- Profiteering Authority constituted by the Central Government under section 171 of the CGST Act is also required to be excluded from the definition of 'adjudicating authority'.

2.

2(17)(h)

(17) "business" includes––

(h) services provided by activities of a race club including by way of totalisator or a license to bookmaker or activities of a licensed bookmaker in such club; and

Changes are being made to ensure that all activities related to a race club are included. The term "services" in this clause leads to ambiguity, as actionable claims have been defined as 'goods' in the CGST Act.

3.

2(35)

(35) "cost accountant" means a cost accountant as defined in clause (c) (b) of sub-section (1) of section 2 of the Cost and Works Accountants Act, 1959;

To correct an inadvertent typographical error.

4.

2 (69)

(69) "local authority" means––

(f) a Development Board constituted under article 371 and article 371J of the Constitution, or

Article 371J of the Constitution grants special status to 6 backward districts of Karnataka- Hyderabad region. Under this article, the President is empowered to establish a separate Board to ensure equitable distribution of funds in the State's budget to meet the developmental needs of the region. It is being added now based on the request received from the State of Karnataka.

5.

2(102)

(102) "services" means anything other than goods, money, and securities but includes activities relating to the use of money or its conversion by cash or by any other mode, from one form, currency or denomination, to another form, currency or denomination for which a separate consideration is charged;

 Explanation-For the removal of doubts, it is hereby clarified that the expression "services" includes facilitating or arranging transactions in securities.

arranging transactions in securities are liable to GST. This has been clarified recently through a detailed FAQ on banking and Insurance wherein it has been clarified that if some service charges or service fees or documentation fees or brokerage charges or such like fees or charges are charged in relation to transactions in securities, the same would be a consideration for provision of service and chargeable to GST.

It is proposed to insert an Explanation in order to remove any doubts.
Download the full Proposal by clicking the below image:
Stay informed...
Recieve the most important tips and updates
Absolutely Free! Unsubscribe anytime.
We adhere 100% to the no-spam policy.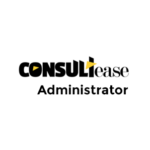 See Profile
Opinions & information presented by ConsultEase Members are their own.