GST Interest notice, Bank account freeze?
GST interest notice?
GST Interest notice is issued in bulk. After Megha engineering, it is the talk of the town. Also, the department also freezes the bank account. What we can do in that? What are the chances of getting relief? Only the litigation will come in protection. In many cases, there was zero tax liability. How department can charge tax on the full amount. Is it not against the principle of unjust enrichment.
Again applicability of amendment is section 50(1) is retrospective or not? What department will do? We have discussed all these important issues with famous CA cum Advocate Avinash Poddar ji. 
Future of GST consulting is falling in litigation. We have also designed a short course of 6 sessions with sir. GST practitioners want to get a boost in career can enroll for it. 
Watch this video for detailed discussion.
Stay informed...
Recieve the most important tips and updates
Absolutely Free! Unsubscribe anytime.
We adhere 100% to the no-spam policy.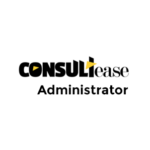 Discuss Now
Opinions & information presented by ConsultEase Members are their own.