webinar on GST annual return session tomorrow 7am
webinar on GST annual return by Consultease:
GST annual return is giving nightmares to all taxpayers. Our team is consistently working on various issues related to the annual return. We are organizing a webinar on GST annual return on 10th July 2019. This webinar will be of three hours. It will cover training on the filing of annual return.
Fix you seat and enroll now.
Who should take it?
Chartered accountants and staff in their firm in case they have a diverse exposure. Big firms have different departments. GST department of the firm can be trained for annual return by this webinar on GST annual return.
Corporate employees working in the indirect tax department. data given in annual return may have a huge impact in the assessment of the taxpayer. Thus employees working in GST verticle needs training for the annual return.
CMA's engaged in GST practice. It is a new field for them and there is a requirement of training and handholding.
GST practitioners: Webinar on GST will be helpful for GST practitioners also. 
Key takeaways from the webinar on GST annual return:
Guidance for preparing data for filing an annual return.
Discussion on various issues related to annual retrun.
Various sheets and formats useful in the filing of annual returns.
Critical areas of GST annual return
Schedule of the webinar on annual return:
It is scheduled on 10th July from 7 to 10 am. It won't bother you in your office time. Its recording will also be available for an unlimited period. You can ask your queries during the webinar and can get instant answers. Limited seats are there. You need to hurry up to book it.
Stay informed...
Recieve the most important tips and updates
Absolutely Free! Unsubscribe anytime.
We adhere 100% to the no-spam policy.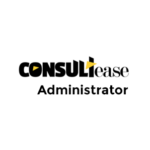 Discuss Now
Opinions & information presented by ConsultEase Members are their own.