Learn GST with our GST Course Season #4 Starting from 7th Dec
Update your GST knowledge by Joining our GST course:
GST is going to be harder and harder each and every day. We at Consultease try to make it simpler and easier to comply with GST issues. We are again here with ur GST course. You can use it to update with all provisions or can use it for staff training. The course will be done via a live webinar. The sessions will be on weekends. In case you miss any session recorded videos will also be available.
Use the GST course for staff training: 
The videos can also be used for staff training to do the GST compliances. It will be quite handy as all resources are available at your dashboard.  is simple and easy to use. It is one of the best GST courses as it covers both the conceptual and practical aspects of GST.
Coverage in GST course by Consultease with CA Shafaly Girdharwal:
Following important issues will be covered along with the full syllabus in season 4 of our course:
The new returns of GST are going to applicable from April 2020.
The filing of various new forms.
Annual return and audit.
Filing of refund in GST using a new refund portal applicable from 26th Sept 2019.
E-Invoicing which is going to change a lot in GST 
Conceptual clarity on all major provisions and compliances.
 Training on portal for major compliances of GST
You can click on the following image to enroll for the course.
Stay informed...
Recieve the most important tips and updates
Absolutely Free! Unsubscribe anytime.
We adhere 100% to the no-spam policy.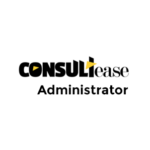 Discuss Now
Opinions & information presented by ConsultEase Members are their own.