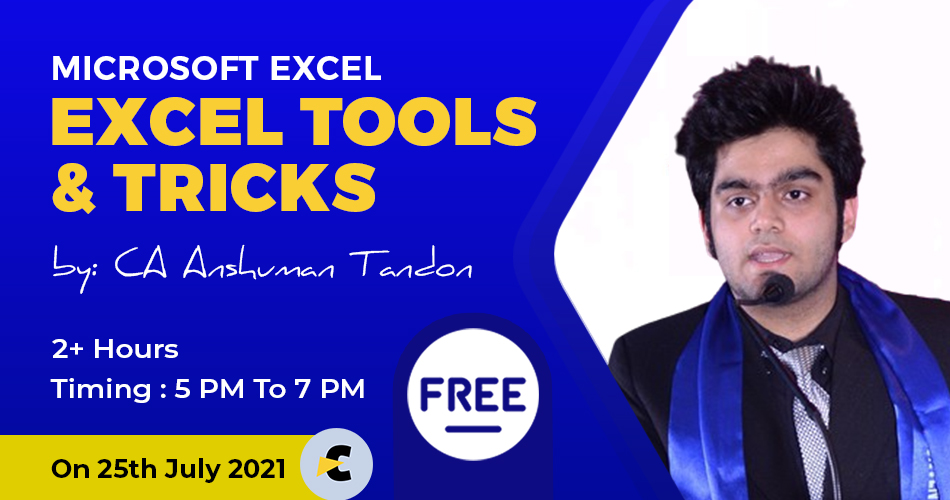 About Microsoft Excel - Excel Tools & Tricks
Are you a professional using Excelon a daily basis in your tasks, this is the course for you!
This course is going to transform the way you are using Excel by givng you understanding of the Microsoft Excel Tools & Tricks, by which you will be able to solve complex problems in Excel very easily.
Why this webinar is worth joining??

This course worth your attention, because in this course we are going to make those things possible in Excel which seems nearly impossible to you till now, also we will be solving complex problems live in this course by using Excel Formulas so that your vision of using formulas will be changed, after that we will see how experts work in Excel to reduce their hours of working using Excel features.