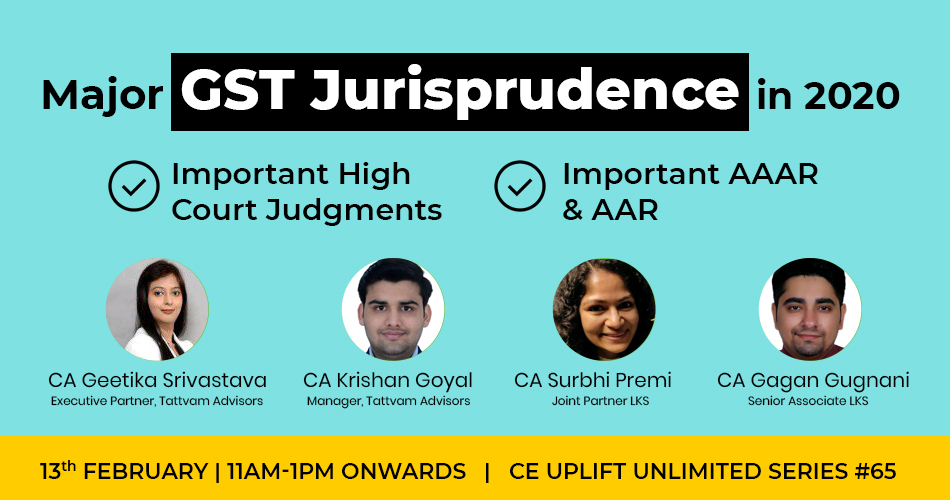 About Major GST jurisprudence in 2020
Year 2020 has been a rollercoaster ride with the entire world going through the pandemic. To control the outbreak of virus, all the institutes shifted to online platforms for carrying out work including Supreme Court and High Courts.
The pandemic could not stop the Courts from functioning and some landmark jurisprudence was delivered under the GST Law.
In this regard, a webinar is being organised covering landmark GST Rulings of 2020 and the outlook for 2021.
In this live session, our speakers, CA Geetika Srivastva, CA Krishna Goyal, CA Surabhi Premi and CA Gagan Gugnani will discuss on Major GST jurisprudence in 2020, on 13th February 2021 at 11 AM to 1 PM.