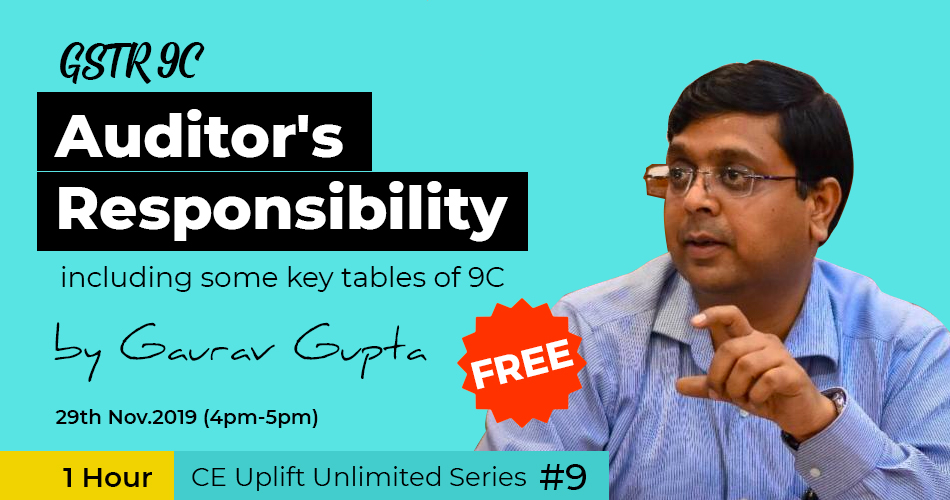 About GSTR9C Auditor's responsibility including some key table of 9C
It is the first time we are drafting and signing the GST audit. Professionals are facing many challenges and want to understand the risk areas. After many extensions of due date now expectations are there that we will finish it on time. We have scheduled a webinar By Gaurav Gupta Ji discussing the major issues in GST audit.
His deep knowledge of subject and vivid experience will help all professionals to get a successful conclusion of this responsibility cast on us.
Join us in live discussion on 29th Nov 2019, Friday