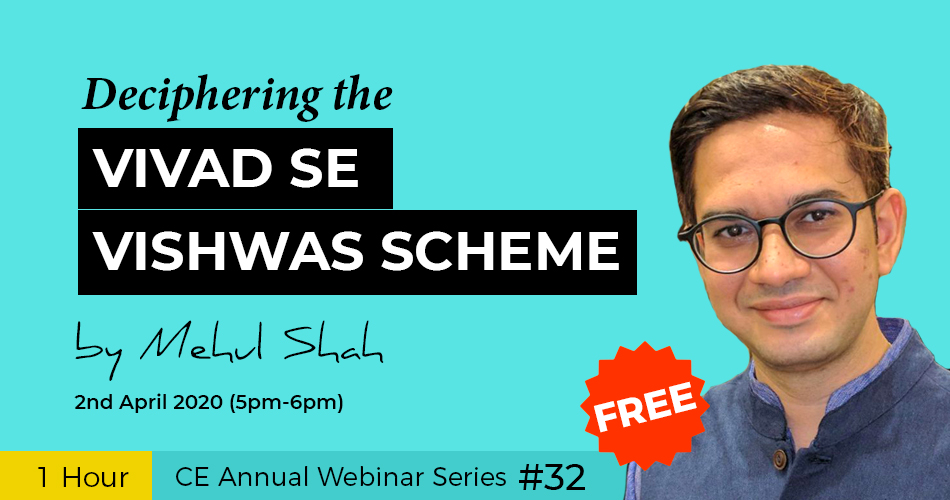 About Deciphering the Vivad Se Vishwas Scheme
The recently launched dispute resolution scheme viz. The Direct Tax Vivad Se Vishwas Bill, 2020 (Scheme), has garnered a lot of attention amongst taxpayers and also aroused interest in relation to some open issues. In this regard, the Central Board of Direct Taxes vide its Circular No. 7 dated 4 March 2020, has released frequently asked questions (FAQs) covering answers to 55 Questions to provide clarity on various aspects on the Scheme. The Online Forms are released on 17th March 2020.
Considering the importance, Consultease invites you to a discussion over a webcast with CA Mehul Shah with a view to understand the key highlights from the FAQs, and discuss the open issues.