What is GST input tax credit, ITC in GST
What is the input tax credit in GST?
GST input tax credit is the mechanism to avail of the benefit of tax paid on the purchase. In any value-added tax, every person in the chain pays tax on their value addition.
Who can avail of GST input tax credit?
Every registered person is eligible to take GST input tax credit. A person whose registration is cancelled by the department is also equal to unregistered. Thus he is not eligible for ITC.
What are the conditions to avail input tax credit?
There are many filers for ITC. We need to know all of them. But four basic conditions to avail ITC are:
The buyer posses the tax invoice or any prescribed document.
The supplier paid the relevant tax to the government.
The recipient received the goods or services.
The recipient has filed the GST return.
When do we need to reverse GST input tax credit?
In the following cases:
Recipient fails to pay for supply within 180 days of invoice date.  (Proviso to section 16(2))
The taxpayer is doing both taxable and exempted supply. (Section 17(2))
The taxpayer use any inward supply for a non-business purpose. (Section 17(3))
The goods are disposed of as a gift or a free sample.
The goods are destroyed.
How much credit we can take each month?
We can take the full amount of ITC reflecting in our 2A. Additional 10% can also be taken. But we need to reduce the amount of ineligible ITC
What is 2A? How input tax credit reflects in it?
GSTR 2A is the auto-populated form of GST.  When a supplier his GSTR 1 the data reflects in 2a of a related party. e.g. Mr. A filed the return and entered the invoice of Mr B in his GSTR 1. This reflects in his 2A. He can take the ITC of this amount.
What is the list of items when ITC is not available?
The input tax credit is not available in these cases:
Purchase of Motor vehicle except for the following cases:

The capacity is more than 13 people.
It is used for passenger transportation.
Used for imparting driving skills
It is not applicable to trucks, forks, JCB machines, Cranes etc.
If the taxpayer is doing the business of the same motor vehicle, he can take the credit

Ships & Planes except when they are used for supply or driving skills.
Insurance, maintenance & repair of above motor vehicles. But if ITC on the purchase was allowed then it is allowed on repair, insurance & maintenance also.
Food items, rent a cab and life insurance
Works contract services for the construction of immovable property except for Plant & machinery.
Items purchased for construction of immovable property except for plant & machinery.
Tax paid by a composition dealer.
Input tax on supply for personal consumption.
ITC of goods lost or destroyed or written off
Input tax  of Goods given as a gift or free sample
ITC of purchase to a non resident taxable person is not allowed except imports.
Input tax of tax paid on demand for fraudulent activity.
Which industries are not eligible for the input tax credit?
In notification no. 11/2017 tax rates are prescribed. In the case of some businesses, the tax rate is with a condition. It is less than the normal tax rate but the taxpayer is not eligible for the input tax credit.
Restaurant and eating outlets- Their tax rate is 5% but they are not eligible to take the input tax credit. Thus they need to sell at 5% but a book all the ITC in cost.
Tour operator services; In this case also tax rate is 5 % with a condition to not to take the input tax credit. But they can take ITC of 5% paid to another tour operator. Thus he can avail ITC of the same industry but not of other items. Because he is not eligible as per 11/2017.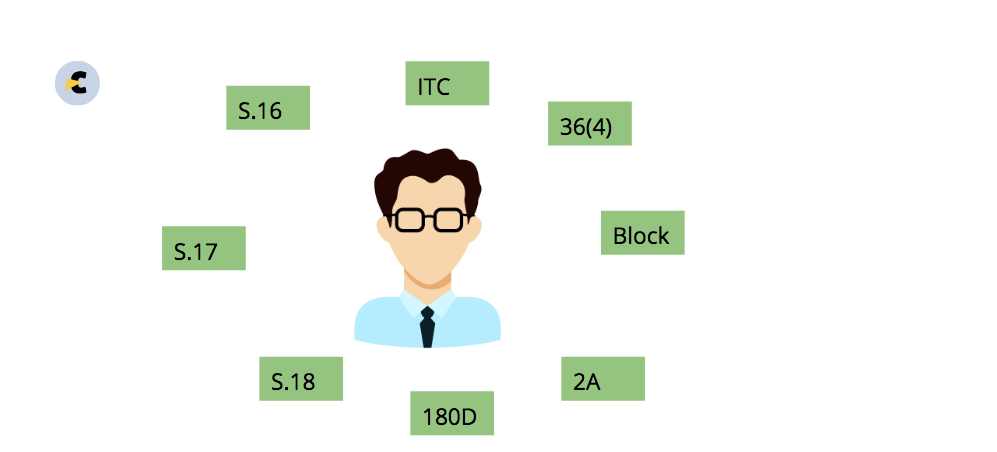 Hope it was useful. Because ITC is one of the most vital parts.
Discuss Now
Opinions & information presented by ConsultEase Members are their own.