Why GST on hand sanitizers is 18%- CBIC
Why GST on hand sanitizers is 18% is also explained in detail by CBIC-
Why GST on hand sanitizers is 18% is also explained in detail. Due to corona, the demand for hand sanitizers is at the spike. A higher rate can make it expansive for users. It is also claimed that the lower rate will make the imports cheaper.
In its press release, CBIC clarified that the GST rate on alcohol-based Sanitizers is 18%. The reasons for this rate were also mentioned. The rate is to make this industry more competitive. 
A lower rate may make it inverted rated. As the inputs used for making sanitizers are taxable at 18%. It is against the policy of Atm nirbhar Bharat. Thus a higher GST rate has been maintained by the government.
Although government had other options like a tax rate without ITC or some other way out. Taxpayer is feeling bad that such an essential item for Corona is charged at a higher rate of tax. 
Read and download the order-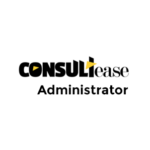 Discuss Now
Opinions & information presented by ConsultEase Members are their own.