CBIC GST audit manual for departmental audits
GST audit manual for departmental audit
CBIC has released a manual for the GST audit of taxpayers. This is for departmental audit by CBIC. It is covered by section 65 of CGST Act 2017. Remember that it is not for audit to be done by CA & CMA's. Rule 101 of CGST Rules covers this audit.GST audit manual is helpful for department officers. It is prepared to ensure the uniformity among various units conducting an audit. Important issues like principals of audit and general guidelines are covered.ome of them are:
Conducting audit in a systematic and comprehensive manner.
Emphasis on the identified risk areas and scrutinizing the records maintained in the normal course of business.
Applyingaudittechniquesonthebasisofmaterialityi.e.degree of scrutiny and application of an audit tool depending upon the identified nature of risk factors.
You can download this manual from the link given below.
Stay informed...
Recieve the most important tips and updates
Absolutely Free! Unsubscribe anytime.
We adhere 100% to the no-spam policy.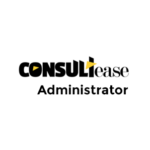 Discuss Now
Opinions & information presented by ConsultEase Members are their own.