Supreme court upheld import obligation for advance authorisation
Supreme court upheld import obligation for advance authorisation
Draconian Provision Upheld!
Yesterday, the Supreme Court reversed the Judgement of the Gujarat High Court's decision validating the problematic condition of "Pre-Import" (which was prevalent from 13th October 2017 to 10th January 2019).
Advance Authorization scheme was operating without hitch or
misuse, from its inception in 1986, without any 'pre-import condition'. It had been successfully operating even from 10.01.2019 onwards when the Central Government deleted the 'pre-import condition' in the public interest.
Thus, there was no rationale or justification for imposing the 'pre-import condition' only for a limited period from 13.10.2017 to 09.01.2019 to a scheme operating successfully without any such condition.
Now, Supreme Court's clear stand is similar to VKC footwear, where it has been quoted that, "Hardship is not relevant in pronouncing on the constitutional validity of a fiscal statute or economic law".
Now, the way forward can be painful for the assessee, also the government may introduce the "Pre – Import" again.
I personally differ from the view conferred by the Hon'ble Supreme Court.
Please have a look at the attached presentation presented for an Export Promotion Council, having important details and outcomes for clear understanding.
Pre Import _ AA (2)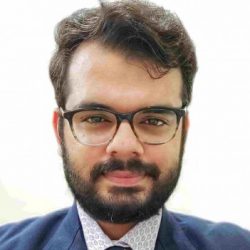 Discuss Now
Opinions & information presented by ConsultEase Members are their own.