Home loan interest to come down: Check with your bank
RBI cut repo rate by 35 basis points:
RBI has reduced the repo rate y 35 basis points. Now the new Repo rate is 5.40%. This decision was taken in the third bi-monthly review. The inflation is under control. It is below the central bank's target o 4%. It is under the limit from eleven months now. It is positive for markets. In the same year, there are already three cuts in the repo rate. These cuts were in February, April, and June. Including this cut, the tally is 110 basis points.  A reduction of more than 1% in a year. 5 months of this year are still to go . This will result in less rate of lending. Home loans can be at a lower rate. This is a relief for the home buyers. The existing borrowers can also apply for a rate cut in the loan.
Stay informed...
Recieve the most important tips and updates
Absolutely Free! Unsubscribe anytime.
We adhere 100% to the no-spam policy.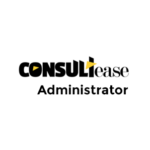 Discuss Now
Opinions & information presented by ConsultEase Members are their own.