New threshold in GST for registration
New threshold in GST for registration
In 32nd meeting of GST council some important changes are introduced. Now there will be new threshold in GST for registration. Different thresholds will be there for service providers and dealers.
Threshold for registration for goods is Rs. 40 lac and Rs. 20 lac. The state will have the right to decide any of these limits.
Threshold for taking registration and tax payment , both for services is Rs. 20lac.
Section 22 of CGST Act will be changed accordingly.
Here the catch is that deposit of money and earning is also a service, so ultimately the limit will be Rs. 20 lac only. It is hard to find a person dealing only in goods. This threshold is also subject to the approval of states. So now on, in some states the limit for registration is Rs. 20 lac and in some it is 40lac. A person providing services it is 20 lac and for goods its 40lac. 
Stay informed...
Recieve the most important tips and updates
Absolutely Free! Unsubscribe anytime.
We adhere 100% to the no-spam policy.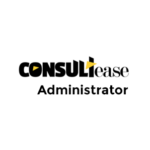 Discuss Now
Opinions & information presented by ConsultEase Members are their own.