Government introduced new education policy 2020
The new education policy in 2020 is announced by the government
Salient Features of NEP 2020: Higher Education
Optimal Learning Environments and Support for Students
Institutions and faculty will have the autonomy to innovate on matters of curriculum, pedagogy, and assessment within the broad framework of higher education.

All assessment systems shall also be decided by the HEI, including those that lead to final certification. The Choice Based Credit System (CBCS) will be revised for instilling innovation and flexibility.

HEIs shall move to a criterion-based grading system that assesses student achievement based on the learning goals for each programme.

HEIs shall also move away from high-stakes examinations towards more continuous and comprehensive evaluation.

Each institution will integrate its academic plans ranging from curricular improvement to quality of classroom transaction- into its larger Institutional Development Plan (IDP).

High-quality support centers and professional academic and career counseling will be made available to all students.

Norms, standards, and guidelines for systemic development, regulation, and accreditation of ODL will be prepared, and a framework for quality of ODL that will be recommendatory for all HEIs will be developed.

All programs, courses, curricula, and pedagogy across subjects, including those in-class, online, and in ODL modes as well as student support will aim to achieve global standards of quality.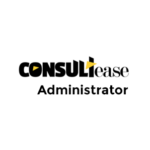 Discuss Now
Opinions & information presented by ConsultEase Members are their own.