Crowd-funding websites: A list for NGOs and Start-ups
Crowd-funding in India 
Crowd-funding is a new opportunity that came into place to facilitate the transfer of funds from those who were looking to donate or invest to those in need of the capital. Crowd funding is an internet-inspired means of raising money from the mass market, for a project or business. These platforms operate by allowing those seeking finance to make a pitch on the site outlining how much money they need, what they need it for and what, if anything, you get in return for contributing. Potential funders can then view pitches on the platform, interact with both those looking for finance and other potential funders and then decide whether or not they want to back the campaign.
Crowd-funding provides a platform for the raising of capital for a variety of purposes, using numerous variations of the model. Crowd-funding works by having a small amount of capital being raised by a large number of people over the internet. Crowd-funding is typically held to be cheaper than traditional forms of raising capital for small businesses.
Types
Below is a categorisation of how the operators in the market can potentially be segregated. The majority of platforms can be classified under these four types, but there are several variations, such as hybrid models and those platforms that define themselves in a sectoral vertical rather than by the type of finance they provide.
| | | | |
| --- | --- | --- | --- |
| Type | Form of Contribution | Form of Refund | Motivation of Funder |
| Donation Crowd-funding | Donation | Intangible Benefits. | Intrinsic and Social Motivation |
| Reward Crowd-funding | Donation/ Pre-purchase | Rewards but also intangible benefits. | Combination of Intrinsic and Social Motivation and Desire for Reward |
| Crowd-funded Lending | Loan | Repayment of loan with interest. Some socially motivated lending is interest free. | Combination of Intrinsic, Social and Financial Motivation |
| Equity Crowd-funding | Investment | Return on investment in time if the business does well. Rewards also offered sometimes. Intangible benefits another factor for many investors. | Combination of Intrinsic, Social and Financial Motivation |
 Donation Crowd-funding
The donation model of crowd-funding is a means for charities, or those who raise money for social or charitable projects, to gather a community online and to enable them to donate to a project. It enables individuals to directly share their money with causes and projects that they feel strongly about and thereby empower others to create impact. This form of crowd-funding essentially involves backers donating varying sums of money to support a specific cause or project. While most established charities facilitate this through their own website, crowd-funding is popular for small organisations and people raising money for personal or specific charitable causes.
Reward Crowd-funding
The most popular form of crowd-funding to date has been the reward model which has grown significantly in the funding of creative, social and entrepreneurial projects. The model allows people to contribute to projects and receive non–financial rewards in return, usually operating a tiered system where the more you donate the better the reward you receive. Individuals donate to a project or business with expectations of receiving in return a non-financial reward, such as goods or services, at a later stage in exchange of their contribution.
Crowd-funded Lending
Crowd-funded lending is largely an evolution of the peer–to–peer model of lending. Projects or businesses seeking debt apply through the platform uploading their pitch, with members of the crowd taking small chunks of the overall loan. Some platforms focused on social causes offer interest–free loans. Others operate more as an investment, where interest rates are decided either by those seeking the loan or using a market for loan parts, such as that used by a UK platform FundingCircle.
 Equity Crowd-funding
Sale of a stake in a business to a number of investors in return for investment is equity crowd-funding model. The idea is similar to how common stock is bought or sold on a stock exchange, or to a venture capital. In Equity Based Crowd-funding, in consideration of funds solicited from investors, Equity Shares of the Company are issued. It refers to fund raise done by a business, particularly early-stage funding, through offering equity interests in the business to investors online. Businesses seeking to raise capital through this mode typically advertise online through a crowd-funding platform website, which serves as an intermediary between investors and the start-up companies.
 Crowd-funding Websites
Below is a list of websites that offer crowd-funding services to NGOs and Start-ups. Find the right one and start raising funds.
 For any further details regarding Crowd-funding, Starters' CFO can provide you the much needed assistance. 
Stay informed...
Recieve the most important tips and updates
Absolutely Free! Unsubscribe anytime.
We adhere 100% to the no-spam policy.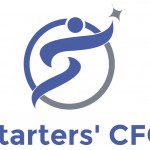 Discuss Now
Opinions & information presented by ConsultEase Members are their own.