Guidelines for Solar PLI
To
The Pay & Accounts Officer,
Ministry of New & Renewable Energy
New Delhi – 110003.
Sub: Production Linked Incentive Scheme 'National Programme on High-Efficiency Solar PV Modules'
Sir/ Madam,
I am directed to convey the sanction of the President for implementation of Production Linked Incentive scheme 'National Programme on High-Efficiency Solar PV Modules' for achieving manufacturing capacity of Giga Watt (GW) scale in High-Efficiency Solar PV modules.
2.0 Aims and Objectives:
2.1 Aim: To promote manufacturing of high-efficiency solar PV modules in India and thus reduce import dependence in the area of Renewable Energy.
2.2 Objectives:
a. To build up solar PV manufacturing capacity of high-efficiency modules.
b. To bring cutting-edge technology to India for manufacturing high-efficiency modules. The scheme will be technology agnostic in that it will allow all technologies. However, technologies that result in better module performance will be incentivized.
c. To promote the setting up of integrated plants for better quality control and competitiveness.
d. To develop an ecosystem for sourcing local material in solar manufacturing.
e. Employment generation and technological self-sufficiency.
3.0 Implementation Methodology: The Scheme will be implemented as per the detailed Scheme Guidelines enclosed at Annexure-I.
4.0 Necessary funds for implementation of this Scheme during 2021-22 (if any required) and subsequent years will be drawn from the budgetary allocations to the Ministry of New & Renewable Energy.
5.0 This sanction issues in exercise of powers delegated to this Ministry and with the concurrence of IFD vide their Dy. No. 12 dated 28.04.2021 and approval of competent authority dated 27.04.2021.
Yours faithfully,
(Sanjay G. Karndhar)
Scientist-D
Tel: 011-24363498, Email: karndhar.sg@nic.in
Copy for information and necessary action to:
1. All Central Government Ministries and Departments.
2. NITI Aayog, Sansad Marg, Sansad Marg Area, New Delhi.
3. Renewable Energy /Power/Energy Departments of all States & UTs.
4. State Nodal Agencies for Renewable Energy (SNAs) of all States / UTs.
5. Major Public Sector Enterprises operating in Renewable Energy /Power /Energy sector.
6. Principal Director of Audit, Scientific Audit-II, DGACR Building, I.P. Estate, Delhi – 110002.
7. Director General (Local Bodies), Office of the Comptroller & Auditor General, 9-Deendayal Upadhyay Marg, New Delhi.
8. Indian Renewable Energy Development Agency Limited (IREDA), 3rd Floor, August Kranti Bhawan, Bhikaiji Cama Place, New Delhi – 110 066
9. National Institute of Solar Energy (NISE), Gwal Pahari, Faridabad-Gurugram Road, Gurugram, Haryana- 122003.
10. Solar Energy Corporation of India Limited (SECI), 6th Floor, Plate-B, NBCC Office Block Tower-2, East Kidwai Nagar, New Delhi-110023.
Read & Download the Full Copy in pdf: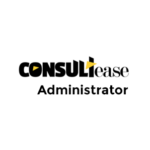 Discuss Now
Opinions & information presented by ConsultEase Members are their own.