Advisory on Disclosure Under Regulation 30 of SEBI LODR Regulations
Due to COVID 19 Pandemic and ongoing Lockdown, the business in India and worldwide has impacted largely. In view of the same, SEBL has granted various relaxations w.r.t. compliance of timeline, extending due dates for AGM, etc. under SEBI Regulations.
Regulation 30 of SEBI LODR Regulations, 2015 deal with the disclosure requirements of the Listed entities to the Stock Exchanges, of all the events specified in Para B of Part A of Schedule III of the SEBI LODR Regulations, 2015. A lot of companies have made disclosures on the stock exchanges regarding shut down of its operations, resumption of its operations, and other disclosures related to COVID 19.
Besides, the Market regulator is of the view that the above disclosures by the listed entities do not show the impact of COVID 19 on the performance of companies and their financials at large.
Vide circular dated 20th May 2020, SEBI issued an advisory note on Regulation 30 of SEBI Regulations, giving the illustrative list of disclosures to be made by the listed entities to the stock exchanges.
Those are:
 Impact of the CoVID-19 pandemic on the business;

Ability to maintain operations including the factories/units/office spaces functioning and closed down;

Schedule, if any, for restarting the operations;

Steps taken to ensure smooth functioning of operations;

Estimation of the future impact of CoVID-19 on its operations;

Details of the impact of COVID-19 on listed entity's –
o capital and financial resources;
o profitability;
o liquidity position;
o ability to service debt and other financing arrangements;
o assets;
o internal financial reporting and control;
o supply chain;
o demand for its products/services;
 Existing contracts/agreements where non-fulfillment of the obligations by any party will have a significant impact on the listed entity's business;

 Other relevant material updates about the listed entity's business.
The above list is only illustrative and not exhaustive. Further, to have continuous information about the impact of COVID-19 on operations, listed entities may provide regular updates, as and when there are material developments.
Read the Circular: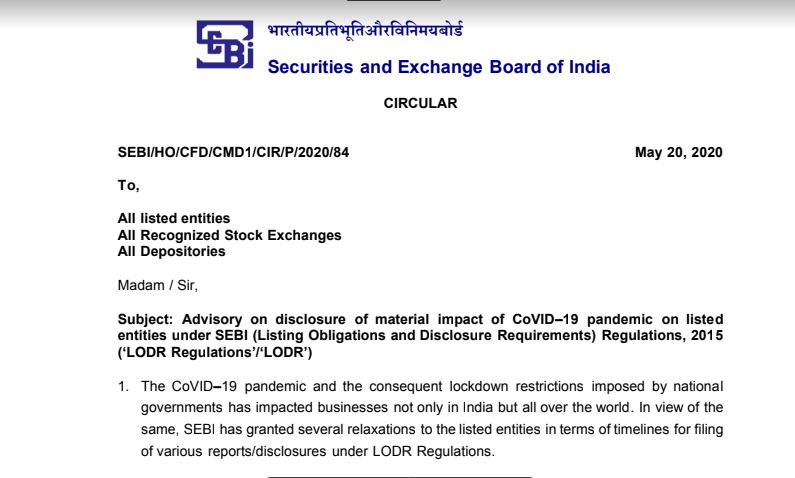 Stay informed...
Recieve the most important tips and updates
Absolutely Free! Unsubscribe anytime.
We adhere 100% to the no-spam policy.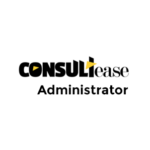 Discuss Now
Opinions & information presented by ConsultEase Members are their own.