The Most Popular Online Reputation Management Tools
The enormous amount of information about you that is readily available to the public is a significant improvement over the pre-internet era. When something goes online, it typically remains there indefinitely. This makes it crucial that you monitor your internet reputation and take steps to reduce any negative comments about you or your company. You can utilize a variety of online reputation management solutions to better understand your reputation, enhance it, and reduce the risks of more negative references.
When you want to stress your online positives and downplay your online negatives, you must go through the process of managing your online reputation.
Online reputation management can occasionally require a significant amount of work. Fortunately, a variety of resources, both paid and unpaid, are available to help you in your endeavors.
The strategies for managing your online reputation are the same whether you are concentrating on your personal online reputation or the reputation of your company. But doing it manually can get a little overwhelming. Don't worry we've listed some ORM tools that you can use to reduce your workflow
The following is a list of tools that you can use for online reputation management.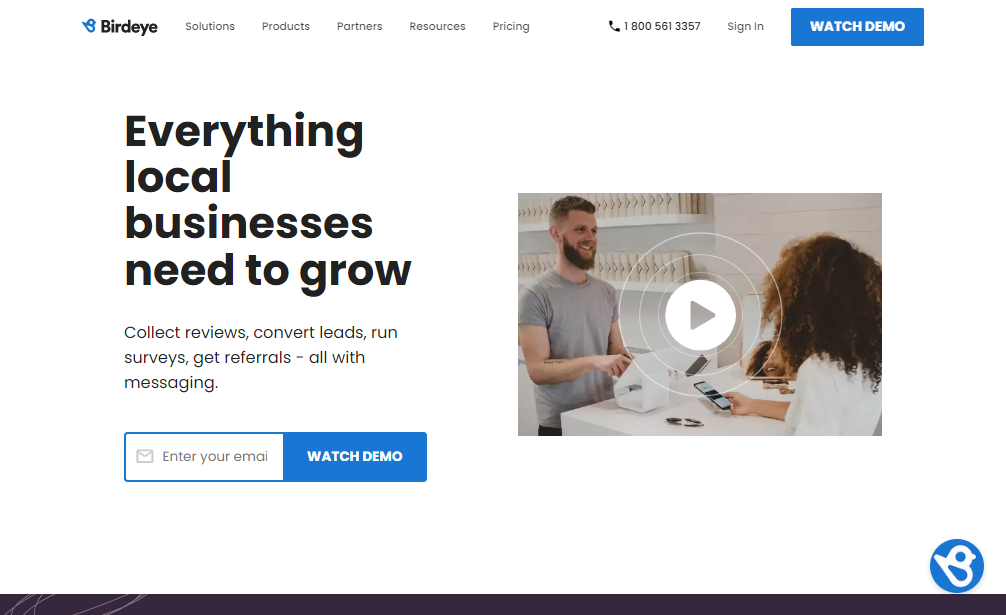 For local enterprises, Birdeye is the most reliable platform for customer service and reputation management.
With the help of Birdeye's all-in-one platform, businesses can interact with prospects online, manage their online reputation, learn from their customers' experiences, increase sales, and thrive.
More than 80,000 local companies and brands use Birdeye to get found online through local listings and reviews, interact with customers through webchat, text, and social media messaging, collect digital payments, and gather information to enhance the customer experience with a survey, ticketing, and benchmarking tools
Features
2-Way Messaging
AI/Machine Learning
API
Access Controls/Permissions
2. Mention
Anyone can use Mention to track internet and social media mentions of them. No matter who is speaking, listening is essential for business growth because it allows you to understand what customers are saying and their demands.
You should be able to see what people are saying – in real-time – whether you want to monitor the name of your firm, that of a rival, or a word associated with your industry.
Work together as a team on shared assignments and notifications. Connect your social profiles to your dashboard to respond instantly. Quickly and accurately produce reports that make it simple to monitor and evaluate your performance.
Additionally, you can plan and publish your post on social media.
Features
Reporting/Analytics
Campaign Management
API
Reporting & Statistics
Content Management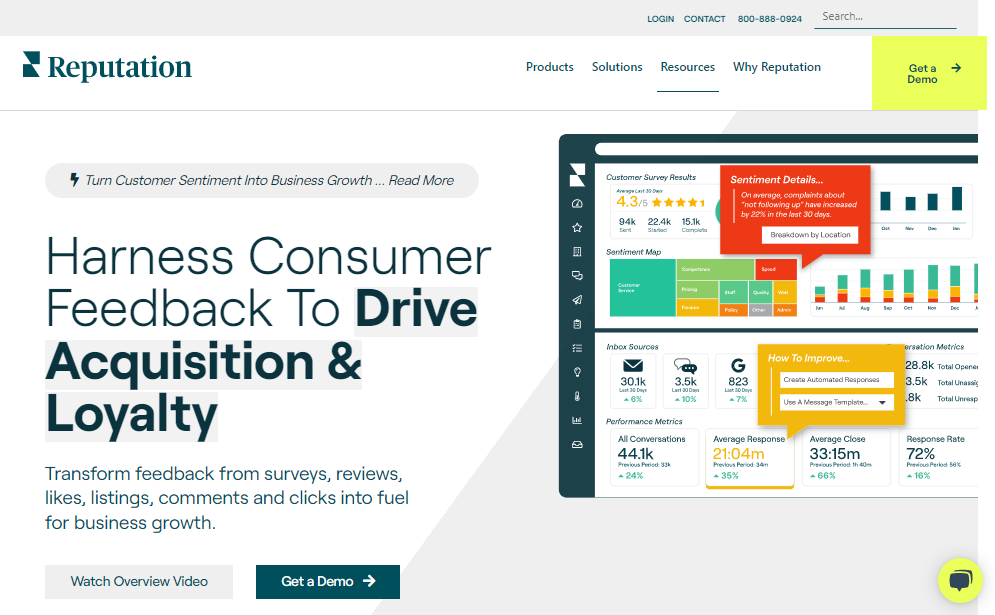 A cloud-based reputation management tool called reputation.com was created to assist multi-location organizations in monitoring and enhancing online ratings, reviews, customer service, traffic, and other factors. The technology includes a unified dashboard that enables businesses to gather information from many sources and offers a 360-degree view of both online and offline reputation.
Reputation.com delivers a reputation score that uses star ratings, reviews, company listings, and social activity to calculate an organization's success across several client categories in real-time.
The system provides a wide range of capabilities, including social network interaction, sentiment analysis, competitive benchmarking, and natural language processing. The machine learning-based artificial intelligence (AI) program makes tailored recommendations to enhance the consumer experience.
Features
Reporting/Analytics
Campaign Management
API
Reporting & Statistics
Activity Dashboard
4. NiceJob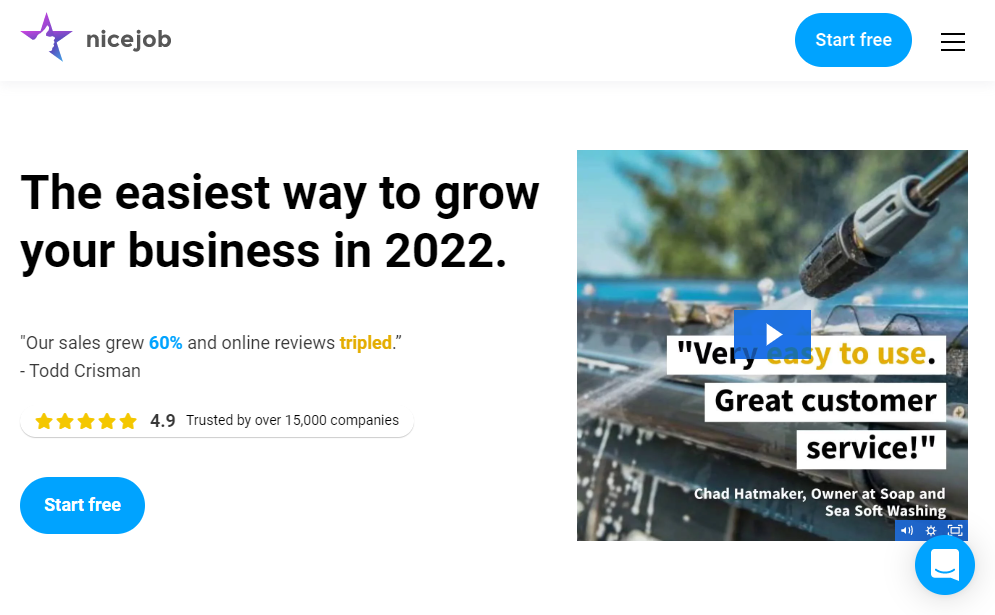 With the help of NiceJob, businesses may improve their SEO rankings, accumulate more reviews of a higher caliber, and sell themselves on social media. NiceJob offers solutions including review funnels, stories, automated email, and SMS follow-ups, review invitations, SEO management, and more with the goal of assisting companies of any size or type to enhance their online image.
With the use of customer invitations sent via email or SMS and photo snaps, NiceJob helps users increase the number of reviews. While the intelligent review funnel screens out any negative reviews, automated follow-ups can also be sent to clients to encourage them to post feedback following their experience.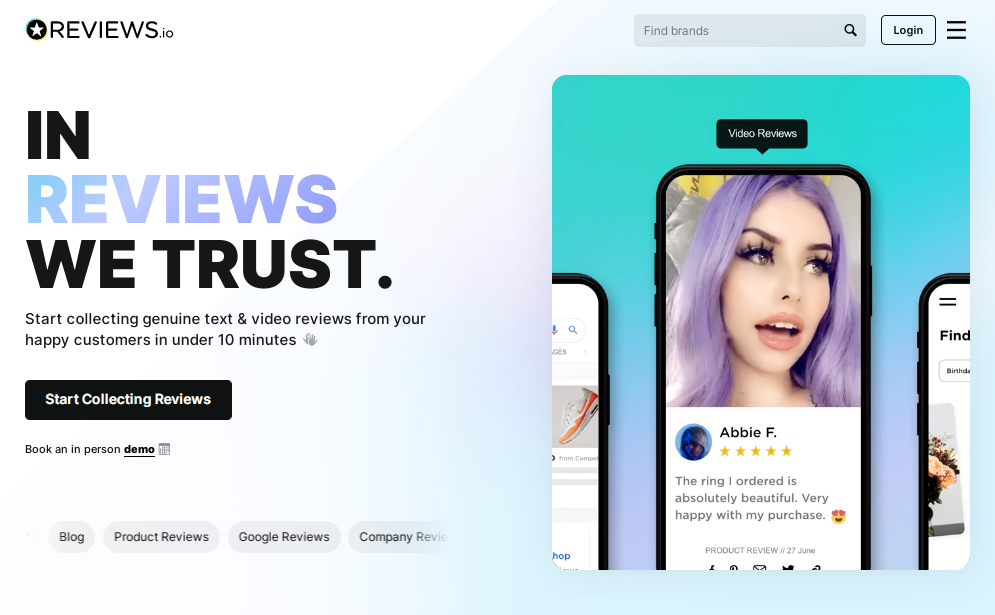 Reviews.io is a review-gathering service used by businesses to gather honest consumer reviews of merchants (companies) and products before sharing them on Google. The service offers businesses illuminating input about their operations and the goods they sell.
Included in the features are Google and Bing seller ratings, automatic review gathering and publication, photo collection and publication, and Google product listing advertisements. Rich snippets are another feature of Reviews.io that helps increase CTR and draw in specific users. Users can generate review adverts on Facebook and Google as well as perform sentiment analysis.
Reviews.io offers organizations personalized review invites to send out in order to assist with review solicitation. For most customer participation, the procedure itself is maintained simple and the review collection pages are mobile-ready. . Once submitted, reviews and star ratings are immediately linked to the business page in Google and Bing.
Features
Customizable Templates
Dashboard
Data Import/Export
Email Management
Email Reminders
Engagement Tracking
Real-Time Data
6. The Brand Grader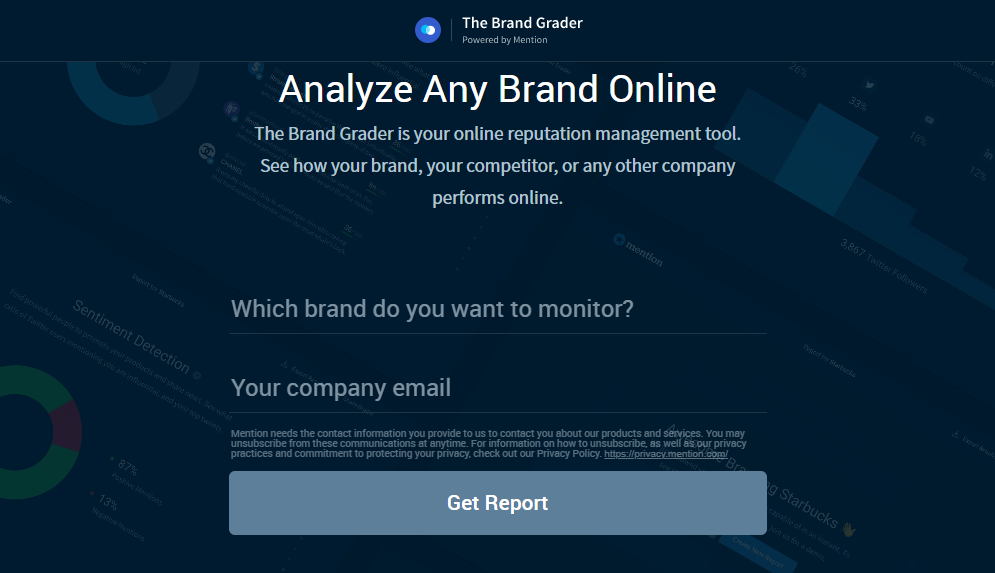 Monitoring all of those sources is now necessary for maintaining and growing your brand in order to learn exactly what people are saying about you. You can get started with this with The Brand Grader, and more potent media monitoring tools like Mention assist you to advance reputation management.
The Brand Grader provides you with a brief overview of how your brand is doing online. You should now have a better understanding of what works for you and where you may make improvements.
If consumer perception of your brand isn't as favorable as you'd want, try interacting with social media users to address their issues. A thoughtful influencer marketing approach can help if prominent web and Twitter influencers aren't yet talking about you.
Make frequent visits to The Brand Grader to see whether you're making progress
Features
Monitor, respond, and generate reviews on over 165 review sites.
Request reviews via email, text, and direct mail campaigns.
Automatically manage business listings.
Access and monitor unlimited review sites.
Get email review requests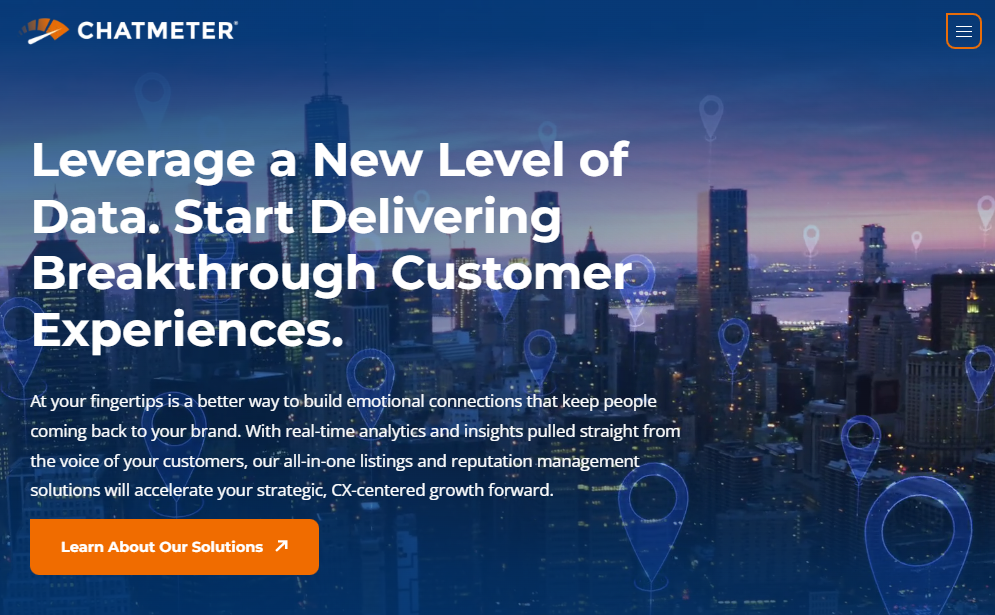 To manage listings, reviews, social media posts, and local pages, firms in retail, automotive, healthcare, and other industries can use Chatmeter, a social media management tool. Administrators have the ability to create, amend, optimize, publish, track, manage temporary closures, and protect listings from duplicates.
Managers can edit local businesses' hours of operation, closing dates, and locations on Google, Yelp, Facebook, and other websites using the platform. Teams can use Chatmeter to examine competition data, local listings, search rankings, and reviews to calculate local brand visibility (LBV) scores. Supervisors can also share customized review responses in bulk by using merge tags and built-in templates.
Through Chatmeter, stakeholders may analyze the wording and sentiment of customer reviews and get real-time notifications when new reviews are published on their mobile devices
Features
Alerts/Notifications
Content Management
Review Generation
Real-Time Notifications
The all-in-one management program designed for small businesses is called Thryv. Thryv incorporates functions such as contact management, CRM, text (SMS) and email marketing, online listings and reputation management, online appointment booking, social media scheduling, payment processing, and more, in contrast to other software. To handle everything, small businesses only need one tool, one login, and one screen. Because Thryv is compatible with iOS and Android mobile devices, company owners have total access and visibility to Thryv whenever and wherever they are.
Thryv begins with managing contacts and customers using its integrated, fully functional CRM. Businesses may maintain their contact information, interact with and nurture prospects through prearranged messages, and learn more about their clients with enriched data analytics. Then, companies may connect clients and customers by text (SMS) and email, all from one platform.
Owners of businesses can set up automatic reminders to respond to customer communications or to send out in advance appointment and payment reminders to customers.
Features
Audience Targeting
Automated Publishing
Automated Responses
Automated Scheduling
Batch Processing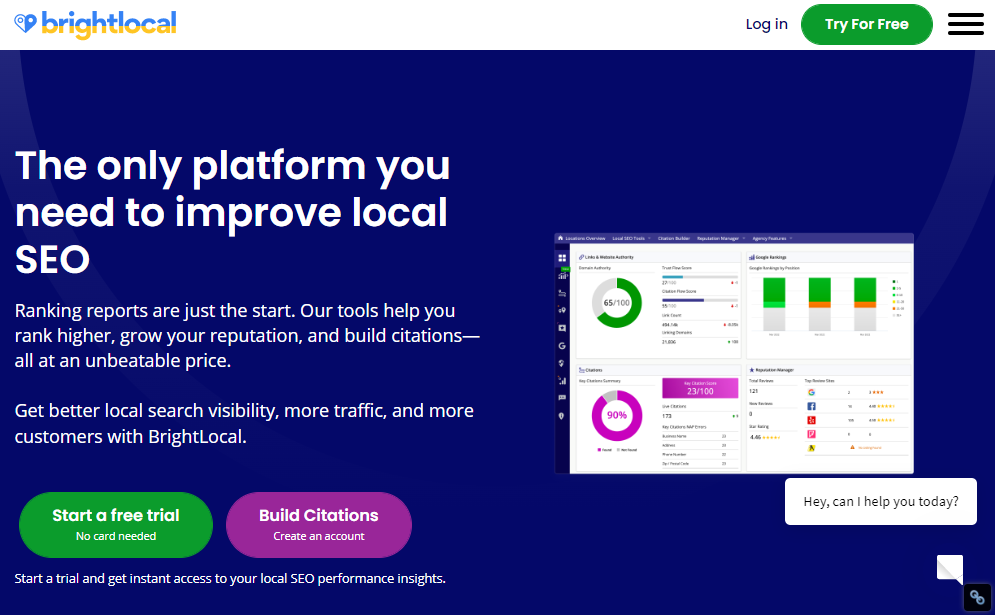 BrightLocal is a platform for local SEO that assists companies and agencies in gaining the knowledge required to enhance local search results.
BrightLocal's platform, in contrast to traditional SEO tools, is solely focused on local SEO and how to enhance it. It includes a number of strong tools and reports to help with this, including:
– Check Your Local Search Rank
– Grid for Local Search
– Tracking Citations
– Audit of local search
– Audit of Google My Business
BrightLocal also comes with three review management tools because online reviews are crucial to the success of local SEO. These cover the entire review lifecycle, starting with gathering additional reviews, continuing to monitor them, responding to them, and concluding with showing them on your website using a simple reviews widget.
Plans for BrightLocal start at $29/month, and a risk-free 14-day trial is available.
Features
Mobile Keywords
Monitoring
Multi-Location
Performance Metrics
Reporting & Statistics
Reporting/Analytics
SEO Audit
Conclusion
You don't need to rely on luck to manage your internet image. Your brand will be viewed in a better light by more people with careful monitoring to start, followed by well-planned content and a consistent voice. You can create a favorable impression of your business by paying attention to what is said about you online, and by making a concerted effort to put your best foot forward.
Discuss Now
Opinions & information presented by ConsultEase Members are their own.