Madras HC in the case of L.Sivaramakrishnan Versus The Deputy Director
Case Covered:
L.Sivaramakrishnan
Versus
The Deputy Director, The Directorate of Enforcement
Facts of the Case:
First Leasing Company of India Limited (in short "FLCI") was a company incorporated under the Companies Act, 1956 and was into the business of giving industrial finance. Of course, it is under liquidation now.
The Chairman of FLCI was one A.C.Muthiah, a leading industrialist, who has major stakes in SPIC and other established industrial houses. One Farouk Irani is said to have joined FLCI in 1973 and became its Managing Director in 1982. One Dilliraj was the Vice President of FLCI during 2006 – 2007. One Sivaramakrishnan was the Chief Financial Officer of FLCI from 2008 to 2014.
Things were going fine for FLCI until the State Bank of India (SBI) sanctioned a working capital credit limit of Rs.20 crores on 08.02.2005, followed by the IDBI Bank, which also gave a working capital facility for Rs.18 crores by a sanction letter dated 17.08.2005. These banks extended financial assistance to FLCI from time to time.
While so, the SBI formed a consortium of banks that had lent monies to FLCI. Sometime in the year 2007, the Reserve Bank of India (RBI) conducted an inspection of FLCI and observed serious irregularities and diversion of funds to 15 satellite companies. When this news became public, things started hotting up for FLCI and they were not able to repay their lenders, resulting in their account becoming 'Non-Performing Asset' (NPA) in the year 2013.
Observations:
Even the C.B.I. has not found that Sivaramakrishnan benefitted financially from the criminal activity of fudging records. Of course, these findings of the C.B.I. are not binding on the Enforcement Directorate, but, this Court cannot turn Nelson's eye to this, especially in the light of the fact the Enforcement Directorate themselves have filed a separate complaint in C.C.No.63 of 2016 against Farouk Irani and Sherna F. Irani for diverting the loan amounts into their personal accounts and into the account of their family Trust and for projecting them as untainted money. It may be pertinent to state here that we have dismissed the quash applications of Farouk Irani and Sherna F. Irani in Crl.O.P.Nos.26586 of 2016 and 23917 of 2018, respectively, today, vide separate order.
The Decision of the Court:
In view of the above discussion, we are unable to persuade ourselves to agree with the Enforcement Directorate that the salaries and perquisites that were paid to Sivaramakrishnan (A.1) while he was in employment with FLCI would amount to proceeds of crime and any property purchased with that would stand tainted. Albeit the presumption under Section 24 of the PML Act, on facts, we hold that the impugned prosecution of Sivaramakrishnan (A.1) and his wife Ratha (A.2) under the PML Act is misconceived and the same is accordingly quashed.
As the result, this Criminal Original Petition is allowed. Connected Crl.M.Ps. are closed.
Read & Download the full Decision in pdf:
Get unlimited unrestricted access to thousands of insightful content at ConsultEase.
payu form placeholder
If you already have a premium membership,
Sign In
.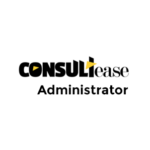 Discuss Now
Opinions & information presented by ConsultEase Members are their own.