Jurisprudence on Writ Petition involving Mixed Question of Law and Fact
2021 (7) TMI 1161 – Madras High Court in Maya Appliances Pvt. Ltd. versus The Assistant Commissioner, The Commissioner of GST and Central Excise, Union of India
Writ Petition entertained by one court cannot be the reason to admit writ petition in other courts
1. This Court is of the considered opinion that the interim order granted by the Andhra Pradesh High Court cannot be followed as a precedent for the purpose of admitting the present Writ Petition
Mixed Question of Law and Facts to be adjudicated in hands of Competent Authority
2. A writ against a show-cause notice may be entertained only if it is established that the authority issued the show cause notice has no jurisdiction to issue such notice under the statute or rules or allegation of malafides are raised against official concerned.
3. Mixed question of law and facts deserves complete adjudication in the hands of the competent authority.
4. Practise of raising the point of jurisdiction coupled with the facts are in ascending mode and the Courts cannot encourage such grounds raised, which all are to be decided with reference to the facts on merits.
5. The High Court cannot conduct the process of adjudication of such disputed facts merely based on the affidavits filed by the party or the selective xerox copy of the documents filed along with the Writ Petition.
6. The authorities are bound to consider the materials available on record as well as the grounds raised by the petitioner in their defence statement and take a decision and pass speaking order by furnishing reasons for such a decision.
Read the copy in pdf: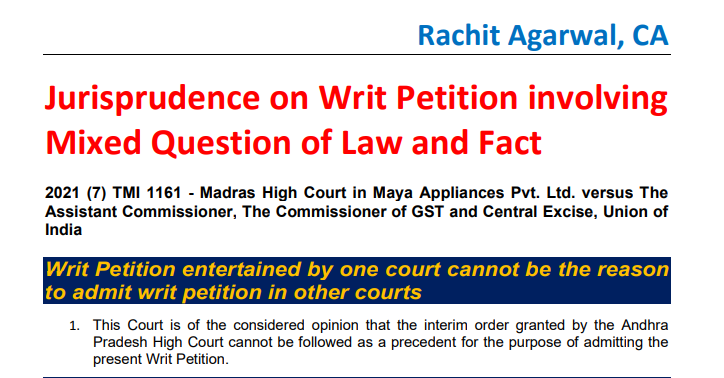 Get unlimited unrestricted access to thousands of insightful content at ConsultEase.
payu form placeholder
If you already have a premium membership,
Sign In
.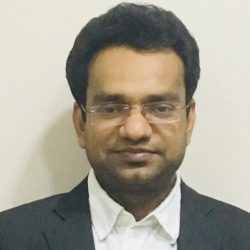 Discuss Now
Opinions & information presented by ConsultEase Members are their own.