Nifty big shot over stimulus package by FM
stimulus package by FM:
A blockbuster Friday for the market. FM Nirmala Sitaramn announced stimulus package for corporates. It may result in a turn around in the economy. Trading cycle, investment cycle and sentiment revival is on the focus. Stimulus package by FM is going to have long term impact. Following is a brief list of announcements.
The tax rate for corporates is reduced to 22%. This cut is with a condition that they won't claim any exemption or incentive.Also, such companies shall not be required to pay Minimum Alternate Tax
The tax rate for a new manufacturing company will be 15%. Companies incorporated after 1st October 2019 and engaged in manufacturing.
Text on Press release is here:
Stay informed...
Recieve the most important tips and updates
Absolutely Free! Unsubscribe anytime.
We adhere 100% to the no-spam policy.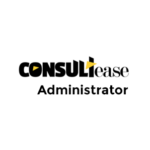 Discuss Now
Opinions & information presented by ConsultEase Members are their own.