Rajasthan HC in the case of M/s Jvs Foods Private Limited Versus Union Of India
Case Covered:
M/s Jvs Foods Private Limited
Versus
Union Of India
Facts of the case:
The matter is listed on the basis of a memo for urgent hearing.
Heard learned Counsel for the respective parties through Video Conferencing.
Defects, as pointed out by the Registry, are waived for the present.
Learned Additional Solicitor General for Union of India Mr. RD Rastogi appearing for respondent No.1 submits that no copy of the writ petition has been served on him.
Mr. Sameer Jain, Adv. learned Counsel appearing for the petitioner has placed reliance on an order dated 03.05.2019 passed by this Court in the case of Chambal Fertilisers and Chemicals Limited Vs. Union of India– D.B.Civil Writ Petition No.7091/2019 wherein similar challenge to the constitutional validity of Section 96(2) of the Rajasthan Goods and Service Tax Act, 2017 and Section 96 of the Central Goods and Service Tax Act, 2017 has been raised and while issuing notice by this Court, it is directed that no coercive steps shall be taken against the petitioner.
Observations:
Accordingly, we are of the considered view that the record of the Chambal Fertilisers and Chemicals Limited cited (supra) be called for and tagged to this brief.
Order of the court:
Issue notice to respondent No.2, returnable on 08.06.2020.
List the matter on 08.06.2020.
Till the next date, there shall be an interim stay of operation of Annexure-10 dated 06.05.2020.
Name of Mr. Aashish Kumar, Adv. be shown as Counsel for Union of India in the cause list and name of Mr. Anuroop Singhi, Adv. be shown in the cause list as Counsel for respondent Nos.3 to 5. 
Read the copy:
Stay informed...
Recieve the most important tips and updates
Absolutely Free! Unsubscribe anytime.
We adhere 100% to the no-spam policy.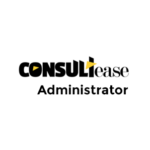 Discuss Now
Opinions & information presented by ConsultEase Members are their own.