Delhi HC in the case of M/s Kanak Exports Versus Union of India
Case Covered:
M/s Kanak Exports
Versus
Union of India
Facts of the case:
This petition has been filed by the petitioner challenging the order dated 28.12.2017 passed by the respondent no.3 holding the petitioner as ineligible for receiving any benefit under the 'Duty-Free Credit Entitlement' Scheme (hereinafter referred to as the DFCE). 
In the exercise of its powers under Section 5 of the Foreign Trade (Development and Regulation) Act, 1992, the Government of India notified the Export-Import (EXIM) Policy 2002-2007. The same was to come into force from April 01, 2002.  An amendment to this Policy was notified on March 31, 2003 to come into force from April 01, 2003. 
Observations of the court:
The petitioner in fact, filed a Review Petition seeking review of the said judgment, which was also dismissed by the Supreme Court. In the Review Petition, the petitioner had categorically contended that the finding of the Supreme Court that held the petitioner as having resorted to paper transactions was not justified as the respondents had not placed any material on record against the petitioner to prove the same. Relevant paragraphs of the Review Petition have been quoted hereinabove. The Review Petition was, however, dismissed by the Supreme Court. 
The petitioner certainly could not have been allowed to re-agitate its eligibility under the Scheme in the guise of a fresh/revised application after the judgment of the Supreme Court and subsequent dismissal of its Review Petition.   
Judgement of the court:
As far as the reliance of the petitioner on the Trade Notice dated 08.05.2017 is concerned, the same also cannot help the petitioner inasmuch as it is clearly applicable to exporters other than those against whom material had already been placed by respondents before the Supreme Court of their disentitlement under the Scheme, including the petitioner herein.
As far as seeking parity with M/s Adani Export Ltd. is concerned, there can be no equality achieved in the violation of the law. There is no right stipulated under Article 14 of the Constitution of India in the negative. Therefore, merely because the respondents have granted some relief to M/s Adani Export Ltd. or have not made any recoveries from it, cannot entitle the petitioner, by itself, to claim benefit under the DFCE Scheme in spite of the clear and categorical judgment of the Supreme Court holding it to be not entitled to the same.
 In view of the above, the petition is dismissed. The petitioner shall pay a cost of Rs.1 Lac to be deposited in the 'PM CARES' Fund within a period of four weeks of this judgment.
Read the full Decision: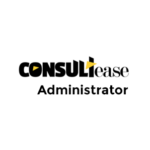 Discuss Now
Opinions & information presented by ConsultEase Members are their own.