Gujarat HC in the case of M/s Bharat Acid And Chemicals Versus Union of India
Case Covered:
M/s Bharat Acid And Chemicals
Versus
Union of India
Related Topic:
Gujarat HC in the case of Cosmo Films Limited Versus Union of India
Facts of the case:
The facts of this case are very gross and shocking. Serious allegations have been levelled against the respondents Nos. 2 and 3 respectively. The matter needs to be looked into urgently.
The mode and manner in which the respondents Nos. 2 and 3 are alleged to have coerced and pressurized the writ applicant to transfer an amount of almost Rs.9 Crore to the account of the department is shocking. It is brought to our notice that the writ applicant was summoned and under the guise of interrogation was kept under detention for almost a period of 33 hours. No wonder, the State of Gujarat has topped the list of states with the highest collection of tax under the GST Act in the country for the year 2020­21.
Order:
Let Notice be issued to the respondents, returnable on 16th February 2021. The respondents shall be served directly through E­mail. By the next date of hearing, we direct the respondents, more particularly, the respondents Nos.2 and 3 to file their respective reply so that this Court is able to proceed further with the matter expeditiously. Mr. Vora shall furnish one set of his entire paper book at the earliest to Mr. Devang Vyas, the learned Additional Solicitor General of India.
We invite the attention of the respondents to a very detailed order passed by a Coordinate Bench of this Court in the case of  Paresh Nathalal Chauhan vs. the State of Gujarat reported in (2020) 79 GST 105 (Gujarat).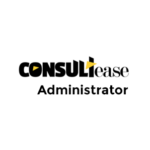 Discuss Now
Opinions & information presented by ConsultEase Members are their own.