Notification No. 87/2020 – Central Tax
[To be published in the Gazette of India, Extraordinary, Part II, Section 3, Sub-section (i)]
Government of India
Ministry of Finance
(Department of Revenue)
Central Board of Indirect Taxes and Customs
Notification No. 87/2020 – Central Tax
New Delhi, the 10th November 2020
G.S.R….. (E):- In pursuance of section 168 of the Central Goods and Services Tax Act, 2017 (12 of 2017) and sub-rule (3) of rule 45 of the Central Goods and Services Tax Rules, 2017, the Commissioner, with the approval of the Board, hereby extends the time limit for furnishing the declaration in FORM GST ITC-04, in respect of goods dispatched to a job worker or received from a job worker, during the period from July 2020 to September 2020 till the 30th day of November 2020.
2. This notification shall be deemed to have come into force with effect from the 25th day of October 2020.
[F.No. CBEC 20/06/04/2020-GST]
(Pramod Kumar)
Director, Government of India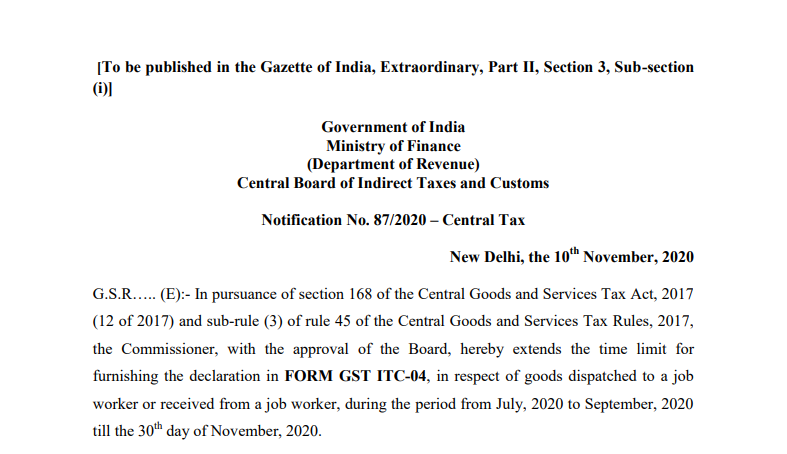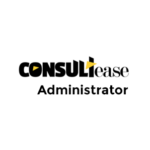 Discuss Now
Opinions & information presented by ConsultEase Members are their own.