Breaking -SC upheld the constitutional validity of GST on lotteries
SC upheld the constitutional validity of GST on lotteries
It was controversial for a long.  The taxability of the lottery was challanged. It is taxable at 12% and 28%. The value of a lottery ticket is deemed to be inclusive of tax. It was posing a huge burden on the lottery vendors. As they don't price in any taxes and they sell it on the written price. On the other hand, it is neither a good nor a service. Some people claim that it is an actionable claim. Thus out from the GST preview.
Supreme Court has upheld the constitutional validity of imposing GST on the sale of lotteries across India. The Court has held that keeping lottery and gambling under GST's ambit is legally valid, upholding the validity of tax imposition on lottery tickets and the prize money.
A three-judge Bench of Justices Ashok Bhushan, Subhash Reddy, and MR Shah had heard the extensive arguments and reserved its judgment on 4th November 2020.
The pleas were filed by various lottery dealers who contended that the petitions filed by lottery dealers, including Skill Lotto Solutions Ltd., argued that the Central GST Act of 2017 and notifications wrongfully viewed lotteries as goods when lotteries are actionable claims. Therefore it was not correct for the GST Council to recommend the imposition of tax on lottery tickets they were mere valueless pieces of paper.
The petitioners, including Skill Lotto Solutions Ltd, had argued before the Apex Court that under the GST Act, rates prescribed on the sale of lottery tickets are 12% if the lotteries are sold within the same State, and 28% if a State sells the lottery tickets in other States, which is arbitrary, discriminatory, unreasonable and clearly violative of Articles 14 of the Constitution.
Related Topic:
SC upholds Guj HC's judgment that agricultural land even by will cannot be transferred to non-agriculturists: Vinodcharndra Sakarlal Kapadia Versus State of Gujarat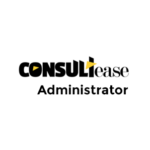 Discuss Now
Opinions & information presented by ConsultEase Members are their own.