Do the Authorities have the power to ARREST prior to adjudication.
Nowadays we continuously are getting information that so and so person is arrested due to the fake invoice/fraudulent ITC etc.
QUESTION before the Hon'ble Court does they have the power to ARREST prior to adjudication.
Although there are judgments in this regards wherein it is settled that arrest cannot be done unless the amount is determined and adjudication is done. But the department proceeds for arrest without determining the amount involved. This has caused fear and terror in the mind of taxpayers (i am talking about genuine taxpayers).
One such incident of search happened and we proceeded before the Hon'ble Gujarat Highcourt so as to get the direction for respondents of not taking any coercive action as we are cooperating in the investigation.
*I am happy to share Hon'ble Gujarat Highcourt* though has not gone into the merits of the case but had issued the notice to respondents and also has directed not to take any coercive action against petitioner provided petitioner cooperated in investigation proceedings. This is a big relief.
Download the copy:
Stay informed...
Recieve the most important tips and updates
Absolutely Free! Unsubscribe anytime.
We adhere 100% to the no-spam policy.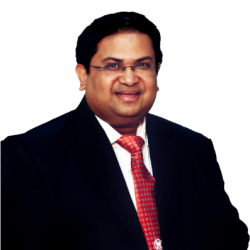 Discuss Now
Opinions & information presented by ConsultEase Members are their own.