Big relief in GSTR 9&9C filing,SC refused to interfere in the order of the Rajasthan high court
SC refused to interfere in the order of the Rajasthan high court
In the matter of UOI vs Tax Bar Association, Hon'ble Supreme Court through its bench comprising of Hon'ble Justice R F Nariman & Hon'ble Justice Ravinder S Bhatt, at the outset, refused to interfere in order as passed by Hon'ble Rajasthan High Court and also clarified that there would be no penal consequences for delayed filing due to problems of GSTN Server.
Ld. Solicitor General stated that extension in due date requires entire modification in Software and therefore it creates ambiguity and chaos. Therefore, Hon'ble Supreme Court said that no further extension would be given post 12th February 2020 through interim order. Ld. Counsel Mr. Sanjay Jhanwar, Mr. Rishabh Sancheti, Mr. Prateek Gattani and Mr. Rajat Sharma appearing for the Respondents association demonstrated bottlenecks and technical errors at GSTN portal. Pursuant to which Ld. SG assured that no penal consequences shall be taken on account of delayed filing. Further, Hon'ble Supreme Court directed the UOI to file a detailed reply to address the bottlenecks especially the lower capacity of the server of GSTN before Hon'ble High Court and the High Court to decide the issue finally on the basis of facts without getting influenced by this ad-hoc order.
UOI agrees not to impose any late fees. SC states that it is an Adhoc order with regards to its binding nature otherwise not.
More Details in order to follow. The news is Good for all Tax Professionals & Stakeholders and paves way for more positive results in other pending writs in various HC's.
Stay informed...
Recieve the most important tips and updates
Absolutely Free! Unsubscribe anytime.
We adhere 100% to the no-spam policy.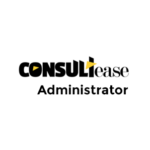 Discuss Now
Opinions & information presented by ConsultEase Members are their own.