SAT quashed SEBI's two year ban order on PWC
SAT quashed SEBI's two year ban order on PWC: 
Yesterday SAT quashed SEBI's two year ban order on PWC. In a way it reflects well for ICAI position on its Disciplinary powers as regards its members.Multiple regulators for any profession are bad and our profession is no exception.
Looking at the summary of the judgement it appears that the judgement is based on the premise that there is a difference between professional negligence and collusion.
As the collusion could not be proved it could be the case of professional negligence for which the power is vested with ICAI to take action against the erring members and the same has already been taken.PWC has been fined Rs.13 crores plus interest if any.
All this goes to prove that in case a regulator is able to prove collusion on the part of the auditors(which to my mind would be extremely difficult),in that case regulators other than ICAI will be able to act against the firm.ICAI's proposal to allow it to proceed against the firm submitted to MCA in 2010-11 has been pending.
Also it may be interesting to note that if any regulator lays down Fit and Proper criteria for appointment of auditors (as laid down for directors in case for appointment in PSUs and PSBs)particularly where there cases of repeated negligence by the partners of the same firm or same network,certain firms could still be made ineligible from appointment without saying it in so many words.
To my mind final word in the matter has not been said so far.But one certainly wishes and prays for more powers for ICAI and at the same time Hope's that ICAI would go all out for fair and expeditious disposal of cases.Any laxity on the part of ICAI in Disciplinary matters could really be hazardous
Stay informed...
Recieve the most important tips and updates
Absolutely Free! Unsubscribe anytime.
We adhere 100% to the no-spam policy.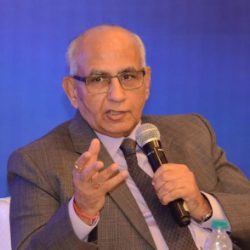 Discuss Now
Opinions & information presented by ConsultEase Members are their own.