Join our free webinar on E-Invoice – New Era under GST by Swapnil Munot
Discussion on E-Invoice – New Era under GST
About the Course:
New Era under GST – E-Invoicing, is going to be applicable from 1st April 2020. Initially, it will be applicable to companies whose turnover is more than 100 Crore. In phase manner, it will be extended to all taxpayers. In this webinar, we will be discussing on – What is E-Invoice, Legal Provisions of E-Invoice, Practical Aspects of E-invoice, How to prepare E-Invoice on portal,  E-Invoice Globally, Benefits of E-Invoicing, QR Code, Challenges that might be faced during initial period of E-Invoice, Clarification Expected from Government, E-Invoice from Buyers perspective, etc.
About Course creator:
CA Swapnil Munot is having keen interest & expertise in Indirect Tax and Foreign Trade policy. He has authored a book on GST, titled "HANDBOOK ON GST". Also authored E-Book on "GST E Way Bill" and "GST Amendment Act". He has conducted 290+ Seminars across India on GST for Government Officers, Commissioners, Professionals and Industries at the various forums – FIEO, ICAI, MCCIA, MSME, WMTPA, CII, NACIN, ICMA (Now ICAI), YASHADA, Various Associations, Institution, and Colleges, etc.
Fees:
It is a free webinar.
Link of the Webinar:

Stay informed...
Recieve the most important tips and updates
Absolutely Free! Unsubscribe anytime.
We adhere 100% to the no-spam policy.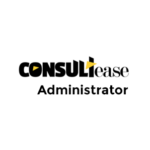 Discuss Now
Opinions & information presented by ConsultEase Members are their own.