GST Course – Online Comprehensive Course (Hindi)
GST Course – Online Comprehensive Course (Hindi)
Thank you for the overwhelming participation and response to our webinar course hosted on the latest topic "GST Annual Return & Audit Report". Feeling inspired, now we are organizing the "GST Course – Online Comprehensive Course (Hindi)" by GST Speaker & Trainer Shaifaly Girdharwal.
The sessions of the course will be conducted on weekends so that working professionals can also take them easily. Detailed contents of the course are given below. Wide coverage of conceptual as well as practical provision is given. The Purpose of course, is to enable the attendee to understand the basic concepts of GST, guidance to keep themselves updated and also do the GST procedural tasks.
Click on the image for more information GST Course – Online Comprehensive Course (Hindi). By clicking the below image:

Salient Features:
This course will Aim to make the students self-dependent for all procedural work and understanding of the law.

Guidance on "How to Keep updates and convert provision for practical use".

This course covers live demo for all procedural work. It will enable the participant to successfully run their GST practice.

Mock test Papers for self-evaluation (Containing 200 Questions Each).
About the faculty – Shaifaly Girdharwal:
CA Shaifaly Girdharwal is qualified, Chartered accountant. She is a young and dynamic speaker deliberating on various topics of GST at professional seminars conducted by ICAI and ICSI. She has been selected as faculty in ICAI to train professionals for GST. She has written more than 200 articles on web. She has trained more than 1000 employees of various corporates in GST Ready sessions.
Who should Attend Online GST Course:
Commerce Graduates/CA/CS/CMA/Law students
Tax professionals whether in JOB or Practice
Qualified CA/CS/CMA/LLB
Semi-qualified CA/CS/CMA working in CA Firms or in Industry
Online GST Crash Course Duration & Schedule:
10 Classes for 2 hours Each. Total 20 Hours of Online GST Course.
Weekend (Saturday & Sunday), Time: 11.00 am to 1.00 pm
From 12th Jan 2019 – 10th Feb 2019
We will also provide recording for the sessions.
Session-I.

 12th Jan 2019 Basic Concept & Constitutional Background
101st Constitutional Amendment Act
FCM & RCM (With Journal Entries)
Inter-State & Intra State
Section 7 & 8 of IGST Act
Constitutional Background of GST
Type of taxes in GST and their nature.
Important concepts & definitions to understand GST
Session-II.

 13rd Jan 2019 Levy & Supply
Notifications of Rates (1/2017, 2/2017, 4/2017, 11/2017, 12/2017, 13/2017)
The brief discussion of HSN description.
Section- 7,8,9,10,11 of CGST Act.
How to find Tax rate of different goods and services.
Understanding of applicability on the various business transaction.
Session-III.

 19th Jan 2019 Input Tax Credit
Section – 16,17,18,19 of CGST Act
Rule- 36 to 43.
Allowance of Credit.
Blockage of Credit.
Reversal of credit(With examples)
Session-IV.

 20th Jan 2019 Registration & Time of Supply
Important Section related to registrations will be discussed.
Live demo of registration.
When tax is payable in GST in case of Goods and services.
When tax liability will arise for goods (RCM or FCM)
Time of supply for vouchers.
When registration in GST is mandatory.
Session-V.

 26th Jan 2019 Place of supply
Section-10,11,12 and 13 of IGST Act will be discussed with practical examples.
Importance of place of supply in the determination of correct tax.
Impact of the wrong judgment of supply.
Nature of Supply
Nature of tax to be paid.
Session-VI.

 27th Jan 2019 Zero-rated Supply (including Refund)
SEZ, Export, Deemed Export
Refund of tax or ITC in case of Export
Live demo of refund Application (Export only) & LUT for Export.
Meaning of Zero-rated supply under GST.
Treatment of export transactions.
How to apply for the refund.
Session-VII.

 02nd Feb 2019 Returns in GST
GSTR-1, GSTR-3B, GSTR-5, GSTR-6, GSTR-7 (Including NRTP, Normal Taxpayer, ISD, Casual Taxpayer, TDS)
Monthly, Quarterly and other compliances of GST.
Filing of returns and various other forms
Session-VIII.

 03rd Feb 2019 GST Annual Return & Audit report
GSTR-9, GSTR-9A, GSTR-9C
Compilation of data for GST Annual return
Compiling data for reconciliation part of GSTR-9C.
Conducting GST audit and Drafting GST Audit Report.
Session-IX.

 09th Feb 2019 Offence & Assessment in GST
Understanding various offenses in GST
Section 122(1) of CGST Act
Section 122, 123, 124 and 125.
Awareness about the activities which deemed to be the offense in GST
Penalties for various offenses in GST.
Session-X.

 10th Feb 2019 E-way Bill and Mega Revision. 
Stay informed...
Recieve the most important tips and updates
Absolutely Free! Unsubscribe anytime.
We adhere 100% to the no-spam policy.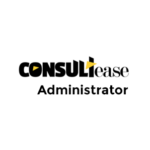 Discuss Now
Opinions & information presented by ConsultEase Members are their own.