E-way bill auto blocking from 2nd December 2019
Introduction:
E-way bill auto blocking has been started from 2nd December 2019. Non-filers of GST return will be restricted from doing further business in this way. We have compiled some important questions related to this hurdle. A taxpayer is required to generate an E-way bill for the movement of Goods. 
What is the meaning of E-way bill auto blocking?
The taxpayer who will default in filing GSTR 3b for consecutive two months will not be able to create an E-way bill.
It is required for making the movement of goods of more than Rs. 50,000. The goods may be moving for other reasons than supply. Without the E-way bill they will not be able to move many consignments.
Also, the supplier to them will also not be able to generate an E-way bill quoting them as a recipient. Even the transporter will not be able to generate E-way bill for them. This will block them from making any movement.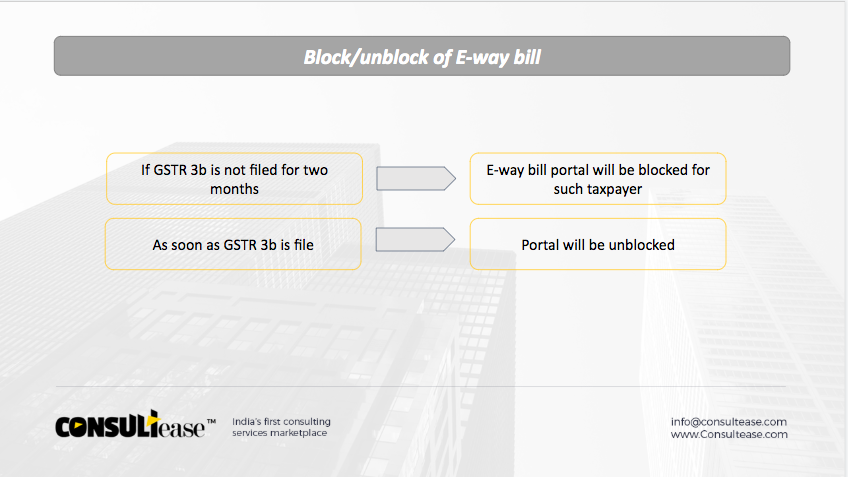 What will be the impact on E-way bills already generated?
Those E-way bills generated before this date will not be impacted by this provision. 
How E-way bill portal will be unblocked by the taxpayer?
The filing of GSTR 3b will automatically unblock the E-way bill portal. Once the non-filing of GSTR 3b is less than two months, the portal will open automatically.
GSTR 3b is the return associated with the payment of tax. If the taxpayer is not filing GSTR 3b it means they are not making payment of tax. Although the late filing of this return also attracts late fees. But now it will also attract blocking of the E-way bill portal.
Hope this article was helpful. Please file your returns on time. You need to file 2 returns, GSTR 1 by 11th and GSTR 3b by 20th of next month. Although the taxpayers having a turnover of less than 1.5 Cr can opt for quarterly GSTR 1.
Stay informed...
Recieve the most important tips and updates
Absolutely Free! Unsubscribe anytime.
We adhere 100% to the no-spam policy.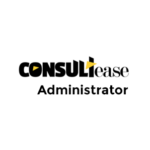 Discuss Now
Opinions & information presented by ConsultEase Members are their own.