Certificate Course on Ind AS (with numerical questions): Weekend Batch at Delhi
Certificate Course on Ind AS (with numerical questions): Weekend Batch at Delhi

Intended for:
• CA, CS, CWA, ACCA (including Experienced, Freshers and CA, CS, CWA Finalists)
• IFRS Aspirants seeking career in this discipline
• CFO & Finance Director
• Analysts, Accountants
• Auditors including Bank Auditors
• Taxation professionals
• Management Consultants

Venue: Shah Auditorium, Civil Lines, Near Kashmere Gate Metro Station, Delhi

Starts from: 23rd November, 2019 to 8th December, 2019 (Sessions on Saturday and Sunday)

Timings: 10:00 am to 5:00 pm

Visit www.kgma.in for registrations

Last Date of Registration: 18th November, 2019

For other details contact at 9899954015 or 9953590104 
www.kgma.in
KGMA is a professionally managed concern with a competent team of professionals from various disciplines and cadres. KGMA is committed to provide the whole range of management consultancy services including IFRS, XBRL, Valuations, Foreign Collaborations and Joint Ventures, Taxation, Specialised Audits, ERM, Risk Advisory and Corporate Training services.
Stay informed...
Recieve the most important tips and updates
Absolutely Free! Unsubscribe anytime.
We adhere 100% to the no-spam policy.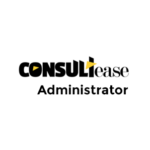 Discuss Now
Opinions & information presented by ConsultEase Members are their own.