Textile industries under GST
Textile industries under GST
After the introduction of GST, various industries are affected due to it. Let us discuss the situation of Textile industries under GST.
1. Introduction:
India's textiles sector is one of the oldest industries in the Indian economy dating back several centuries. Even today, it is one of the largest contributors to India's exports with approximately 13 percent of total exports. The textiles industry is also labor intensive and is one of the largest employment providers in the country. The textile industry employs about a million people directly and indirectly.
India's overall textile exports during FY 2015-16 stood at US$ 40 billion. In the global exports of textiles, India is ranked as the third largest exporter, trailing EU-27 and China. The position has been achieved by tremendous government support in way of subsidies and tax reliefs. Under GST, some of the existing subsidizations would be taken care of automatically.
The textile industry has two broad segments. First, the unorganized sector consisting of handloom, handicrafts, and sericulture, which are operated on a small scale and through traditional tools and methods. The second is the organized sector consisting of spinning, apparel and garments segment which apply modern machinery and techniques, both in respect of inputs and finished products. The textile industries draw various inputs (Raw Cotton, Yarn, Silk, Viscous etc.) and services (Job worker, weaver, handcraft etc.) from many other sectors consisting of both goods and services including dyes and chemicals and other allied products.
India being vastly geographically diversified country, the quality and nature of fabric available for production and manufacture vary from region to region. Based on this the whole country can be divided on the basis of the type of fabric produced and based on this the industries can be deduced as well.
The textile sector consisting of the following major sub-sectors.
Various supply chains the in Textile Sector
1. Fibers- Cotton to Yarn

2. Yarn to Grey /Processed Fabric (Woven/Knitted etc.,)
3. Grey Fabrics to Processed Fabric/ Garment

4. Garment to Consumer
Different types of textiles sector:
Khadi and handlooms
Cotton textiles
Woolen textiles
Silk textiles
Art silk and synthetic fiber textiles
Jute, hemp, and Mesta textiles
Ready-made garments
Miscellaneous textile products
This booklet aims to shed light on the ongoing conundrums in the textile industry and the various problems faced by it.
Download the full Pdf. on Textile industries under GST by clicking the below image:
Source: ICAI
Stay informed...
Recieve the most important tips and updates
Absolutely Free! Unsubscribe anytime.
We adhere 100% to the no-spam policy.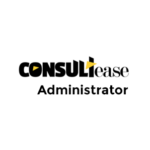 Discuss Now
Opinions & information presented by ConsultEase Members are their own.