Proposed drafts of GST Audit report is out (drafted by ICAI)
Proposed drafts of GST Audit report is out (drafted by ICAI)
Indirect Taxes Committee of The Institute of Chartered Accountants of India has drafted following reports and Forms: 
Draft Form GSTR 9C – being the GST Audit report;
Draft Form GSTR 9D – being the GST Statement of particulars which needs to be furnished along with the report in Form GSTR 9C; and
Relevant draft Annexures to the said Form GSTR 9D.
The above forms and reports has been hosted at https://goo.gl/nzGk2r
Please send your comments/suggestions on the above forms/report preferably by 8th April, 2018 at venkat@sduca.com 
Note: The above Report and Forms (for goods and / or services) have been drafted in respect of registered persons, other than those who have opted for payment of taxes under the Composition Scheme in terms of section 10 of the CGST Act, 2017. The same would not be applicable to Composition taxpayers as their aggregate turnover cannot exceed Rs. 2 crores, which is the primary requirement for applicability of audit under section 44(2) of the CGST Act, 2017.
I appeal to all members of The Institute of Chartered Accountants of India as well as Industry to go through above forms and provide comments/suggestions to ICAI. 
Regards
Deepak Bholusaria
Disclaimer: Please note that these formats are the only draft and are at discussion stage in committee and has not been submitted to Government for consideration by IDT committee.  
Stay informed...
Recieve the most important tips and updates
Absolutely Free! Unsubscribe anytime.
We adhere 100% to the no-spam policy.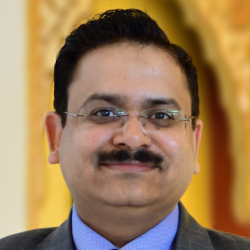 Discuss Now
Opinions & information presented by ConsultEase Members are their own.