Notification No. 22 /2018 – Central Tax
Notification No. 22 /2018 – Central Tax
Government of India
Ministry of Finance
Department of Revenue
Central Board of Indirect Taxes and Customs
Notification No. 22 /2018 – Central Tax
New Delhi, the 14th May 2018
G.S.R… (E).- In exercise of the powers conferred by section 128 of the Central Goods and Services Tax Act, 2017 (12 of 2017), the Central Government, on the recommendations of the Council, hereby waives the late fee payable under section 47 of the said Act for failure to furnish the return in FORM GSTR-3B by the due date for each of the months from October 2017 to April 2018, for the class of registered persons whose declaration in FORM GST TRAN-1 was submitted but not filed on the common portal on or before the 27th day of December 2017:
Provided that such registered persons have filed the declaration in FORM GST TRAN-1 on or before the 10th day of May 2018 and the return in FORM GSTR-3B for each of such months, on or before the 31st day of May 2018.
[F. No. 349/58/2017- GST (Pt.)]
(Dr. Sreeparvathy S.L.)
Under Secretary to the Government of India
Stay informed...
Recieve the most important tips and updates
Absolutely Free! Unsubscribe anytime.
We adhere 100% to the no-spam policy.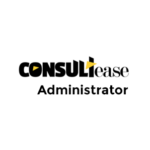 See Profile
Opinions & information presented by ConsultEase Members are their own.