Notification No. 1/2019-Central Tax
Notification No. 1/2019-Central Tax
GOVERNMENT OF INDIA
MINISTRY OF FINANCE
(Department of Revenue)
[CENTRAL BOARD OF INDIRECT TAXES AND CUSTOMS]
Notification No. 1/2019-Central Tax
New Delhi, the 15th January 2019
G.S.R. —–(E).- In exercise of the powers conferred by section 147 of the Central Goods and Services Tax Act, 2017 (12 of 2017), the Central Government, on the recommendations of the Council, hereby makes the following amendment in the notification of the Government of India in the Ministry of Finance, Department of Revenue No. 48/2017-Central Tax dated the 18th October 2017 published in the Gazette of India, Extraordinary, Part II, Section 3, Sub-section (i) vide number G.S.R 1305(E) dated the 18th October 2017, namely:–
Download the Notification No. 1/2019-Central Tax by clicking the below image: 
In the said notification,
(i) In the Table, the column number (2) against S. No.1, after the entry, the following proviso shall be inserted, namely: –
"Provided that goods so supplied, when exports have already been made after availing input tax credit on inputs used in manufacture of such exports, shall be used in manufacture and supply of taxable goods (other than nil rated or fully exempted goods) and a certificate to this effect from a chartered accountant is submitted to the jurisdictional Commissioner of GST or any other officer authorized by him within 6 months of such supply,;
Provided further that no such certificate shall be required if input tax credit has not been availed on inputs used in the manufacture of export goods.";
(ii) In the Explanation against serial number 1 the words "on a pre-import basis" shall be omitted.
[F. No. 20/06/17/2018-GST (Pt. I)]
(Dr. Sreeparvathy S. L.)
Under Secretary to the Government of India
Note:- The principal notification No. 48/2017-Central Tax dated 18th October 2017 was published in the Gazette of India, Extraordinary, Part II, Section 3, Sub-section (i) vide number G.S.R 1305(E), dated the 18th October 2018.
Source: http://www.cbic.gov.in/resources//htdocs-cbec/gst/notfctn-01-central-tax-english-2019.pdf
Stay informed...
Recieve the most important tips and updates
Absolutely Free! Unsubscribe anytime.
We adhere 100% to the no-spam policy.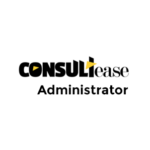 Discuss Now
Opinions & information presented by ConsultEase Members are their own.