Invoice Series for new Financial year under GST
Invoice Series for new Financial year under GST
As of April 3rd, 2018, GSTN portal does not allow you to enter same invoice number in 2018-2019, which you had entered in any GSTR-1 of 2017-2018. There should be new invoice series for new financial year under GST or it won't be accepted.
Eg., You had entered Invoice number 01 dated 01-07-2017 in GSTR-1 of October 2017. Now if you have issued invoice number 01 dated 02-04-2018. And try to capture this invoice in GSTR-1 of April 2018 (or later) you will receive processing error.
Please be advised and advice your colleagues and clients accordingly.
As per GST rule 46(b)
"46. Tax Invoice –
Subject to rule 54, a tax invoice referred to in section 31 shall be issued by the registered person containing the following particulars, namely,
…
…
(b) a consecutive serial number not exceeding sixteen characters, in one or multiple series, containing alphabets or numerals or special characters hyphen or dash and slash symbolised as "-" and "/" respectively, and any combination thereof, unique for a financial year;
…"
Stay informed...
Recieve the most important tips and updates
Absolutely Free! Unsubscribe anytime.
We adhere 100% to the no-spam policy.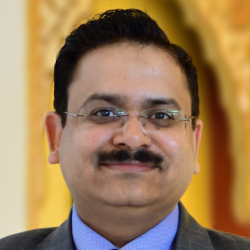 Discuss Now
Opinions & information presented by ConsultEase Members are their own.