GST TDS – At a glance
GST TDS – At a glance
Section – 51 of CGST Act Effective Date: 01.10.2018. Let us go through some the GST TDS and have a glance over:
What Section Says:
Persons notified vide Notification No. 33/2017 – Central Tax, shall be liable to deduct tax @1% under CGST and 1% under SGST from the payment made or credited to the supplier of taxable goods or services or both if the total value of such supply, under a contract, EXCEEDS TWO LAKH AND FIFTY THOUSAND RUPEES (Rs. 2,50,000).
Notified persons 33/2017:
(a) an authority or a board or any other body, –
(i) set up by an Act of Parliament or a State Legislature; or
(ii) established by any Government, with fifty-one percent or more participation by way of equity or control, to carry out any function;
(b) The society established by the Central Government or the State Government or a Local Authority under the Societies Registration Act, 1860 (21 of 1860);
(c) Public Sector Undertakings
Registration Requirements:
The person mentioned in above notification have to take separate Registration (REG 7) under GST Act as TDS Deductor.
Time limit to deposit tax
GST TDS Deductor shall deposit tax within ten days after the end of the month in which such deduction is made.
The rate of interest in case of default in deposit
The rate of interest: interest needs to be paid @18% p.a. in case of default in payment of tax deducted.
Particulars & time of issuance of Certificate of deduction of tax:
GST TDS Deductor shall issue the certificate within five days of crediting the amount so deducted to the Government with the following particulars:
i. the contract value,
ii. the rate of deduction,
iii. the amount deducted,
iv. the amount paid to the Government
v. Other particulars as may be prescribed.
Late fees for non-issue of certificates as mentioned above:
100/- rupees per day, maximum of five thousand rupees. Late fees applicable from the day after the expiry of such five days period until the failure is rectified.
RETURNS TO BE FILED BY DEDUCTOR (GSTR 7):
The person deducting tax is required to file a TDS return in form GSTR-7 within 10 days from the end of the month.
Note: When GSTIN of the unregistered supplier is not available, their name can be mentioned.
CA Amresh Vashisht
Meerut
Fir updates 9837515432
Stay informed...
Recieve the most important tips and updates
Absolutely Free! Unsubscribe anytime.
We adhere 100% to the no-spam policy.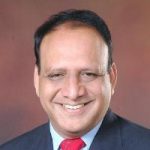 Discuss Now
Opinions & information presented by ConsultEase Members are their own.